Fillable Printable Farewell Thank you Letters Sample
Fillable Printable Farewell Thank you Letters Sample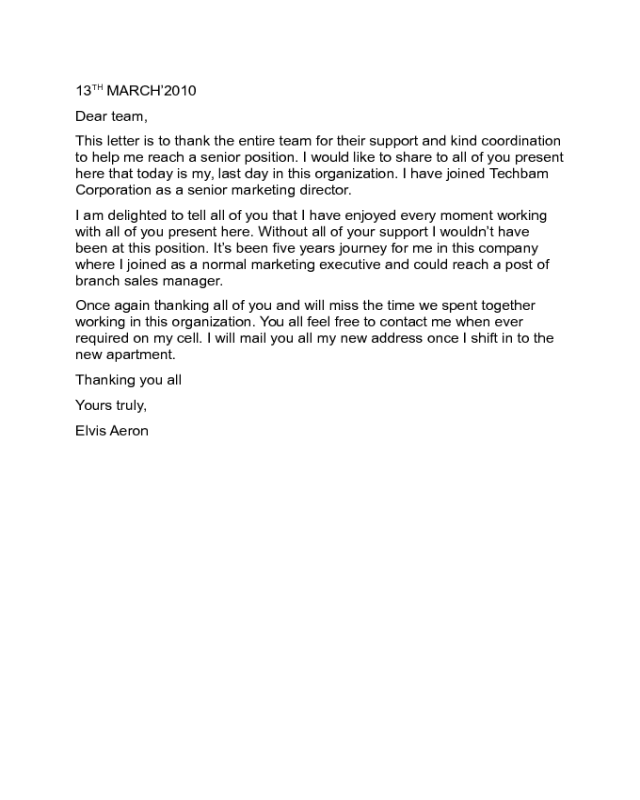 Farewell Thank you Letters Sample
13
TH
MARCH'2010
Dear team,
This letter is to thank the entire team for their support and kind coordination
to help me reach a senior position. I would like to share to all of you present
here that today is my, last day in this organization. I have joined Techbam
Corporation as a senior marketing director.
I am delighted to tell all of you that I have enjoyed every moment working
with all of you present here. Without all of your support I wouldn't have
been at this position. It's been five years journey for me in this company
where I joined as a normal marketing executive and could reach a post of
branch sales manager.
Once again thanking all of you and will miss the time we spent together
working in this organization. You all feel free to contact me when ever
required on my cell. I will mail you all my new address once I shift in to the
new apartment.
Thanking you all
Yours truly,
Elvis Aeron