Fillable Printable Sample of Invitation Letter to Club Organization meeting
Fillable Printable Sample of Invitation Letter to Club Organization meeting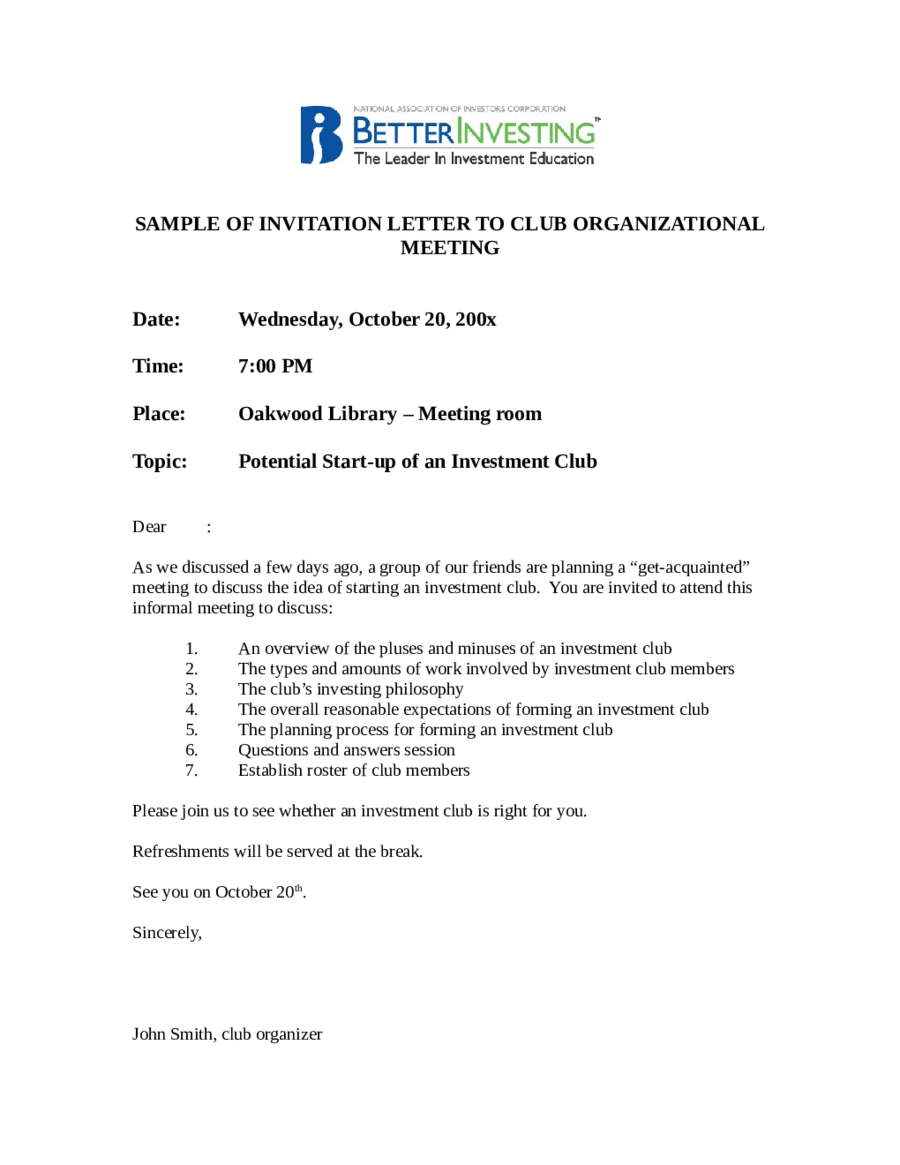 Sample of Invitation Letter to Club Organization meeting

SAMPLE OF INVITATION LETTER TO CLUB ORGANIZATIONAL
MEETING
Date:
Wednesday, October 20, 200x
Place:
Oakwood Library – Meeting room
Topic:
Potential Start-up of an Investment Club
Dear :
As we discussed a few days ago, a group of our friends are planning a "get-acquainted"
meeting to discuss the idea of starting an investment club. You are invited to attend this
informal meeting to discuss:
1.
An overview of the pluses and minuses of an investment club
2.
The types and amounts of work involved by investment club members
3.
The club's investing philosophy
4.
The overall reasonable expectations of forming an investment club
5.
The planning process for forming an investment club
6.
Questions and answers session
7.
Establish roster of club members
Please join us to see whether an investment club is right for you.
Refreshments will be served at the break.
See you on October 20
th
.
Sincerely,
John Smith, club organizer