Fillable Printable Quit Claim Deed Template Format
Fillable Printable Quit Claim Deed Template Format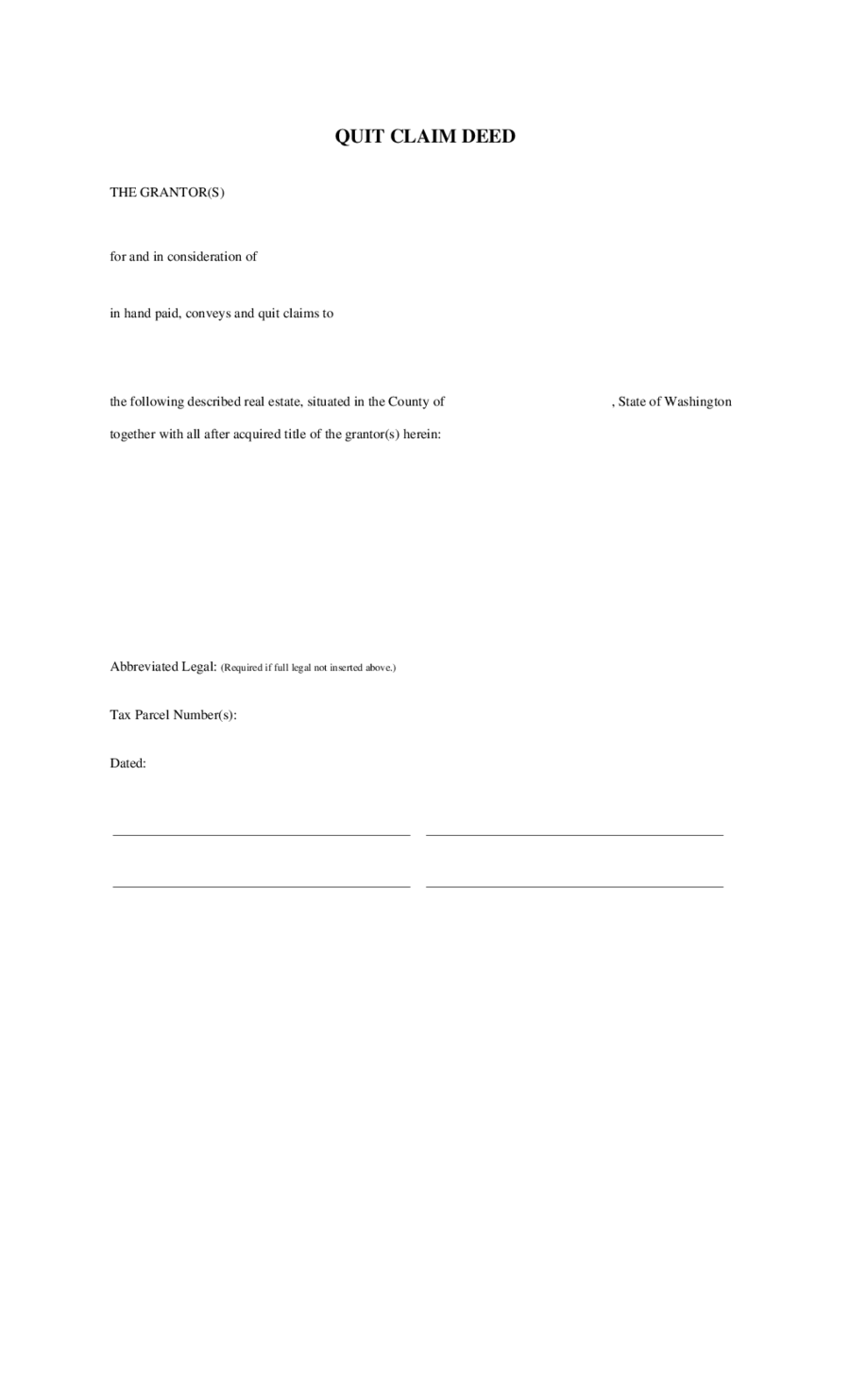 Quit Claim Deed Template Format

QUIT CLAIM DEED
THE GRANTOR(S)
for and in consideration of
in hand paid, conveys and quit claims to
the following described real estate, situated in the County of
, State of Washington
together with all after acquired title of the grantor(s) herein:
Abbreviated Legal:
(Required if full legal not inserted above.)
Tax Parcel Number(s):
Dated:
LPB 12-05(i-l)rev 12/2006
Page 1 of 2

STATE OF
ss.
COUNTY OF
I certify that I know or have satisfactory evidence that
(is/are) the person(s) who appeared
before me, and said person(s) acknowledged that
signed this instrument and acknowledged it to be
free and voluntary act for the uses and purposes mentioned in this instrument..
Dated:
Notary name printed or typed:
Notary Public in and for the State of
Residing at
My appointment expires:
LPB 12-05(i-l)rev 12/2006
Page 2 of 2