Fillable Printable Request for Trade Reference
Fillable Printable Request for Trade Reference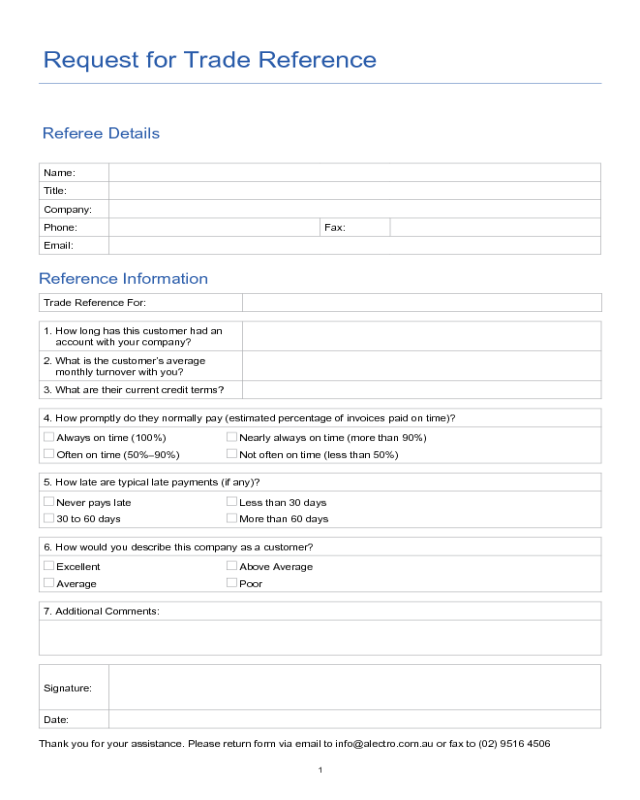 Request for Trade Reference

1
Request for Trade Reference
Referee Details
Name:
Title:
Company:
Email:
Reference Information
Trade Reference For:
1. How long has this customer had an
account with your company?
2. What is the customer's average
monthly turnover with you?
3. What are their current credit terms?
4. How promptly do they normally pay (estimated percentage of invoices paid on time)?
Always on time (100%)
Nearly always on time (more than 90%)
Often on time (50%–90%)
Not often on time (less than 50%)
5. How late are typical late payments (if any)?
Never pays late
Less than 30 days
30 to 60 days
More than 60 days
6. How would you describe this company as a customer?
7. Additional Comments:
Signature:
Date:
Thank you for your assistance. Please return form via email to
[email protected]
ctro.com.au or fax to (02) 9516 4506