Fillable Printable Sample Reference Template
Fillable Printable Sample Reference Template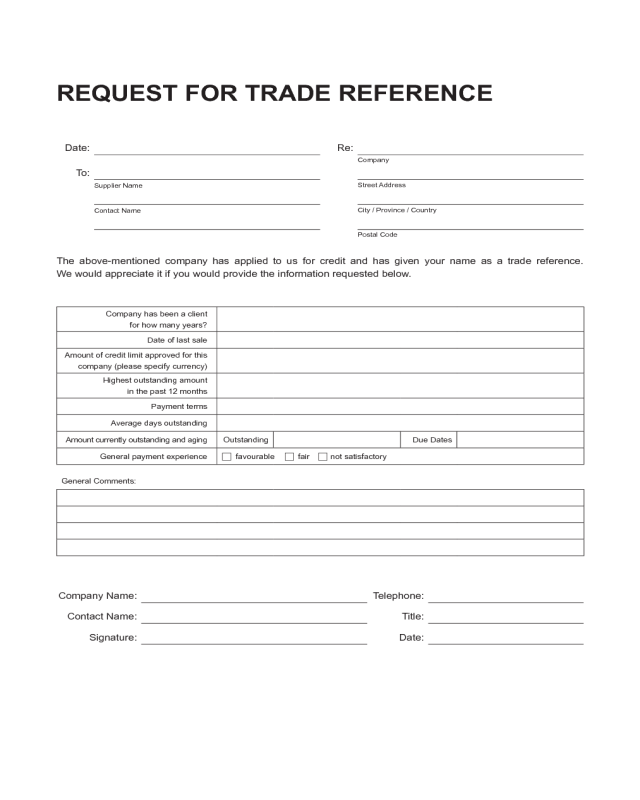 Sample Reference Template

REQUEST FOR TRADE REFERENCE
To:
Company
Supplier Name
Street Address
Contact Name
City / Province / Country
Postal Code
The above-mentioned company has applied to us for credit and has given your name as a trade reference.
We would appreciate it if you would provide the information requested below.
Company has been a client
for how many years?
Date of last sale
Amount of credit limit approved for this
company (please specify currency)
Highest outstanding amount
Payment terms
Average days outstanding
Amount currently outstanding and aging
Outstanding

Due Dates
General payment experience
favourable fair not satisfactory
General Comments: