Fillable Printable Summary of Qualifications Sample Template
Fillable Printable Summary of Qualifications Sample Template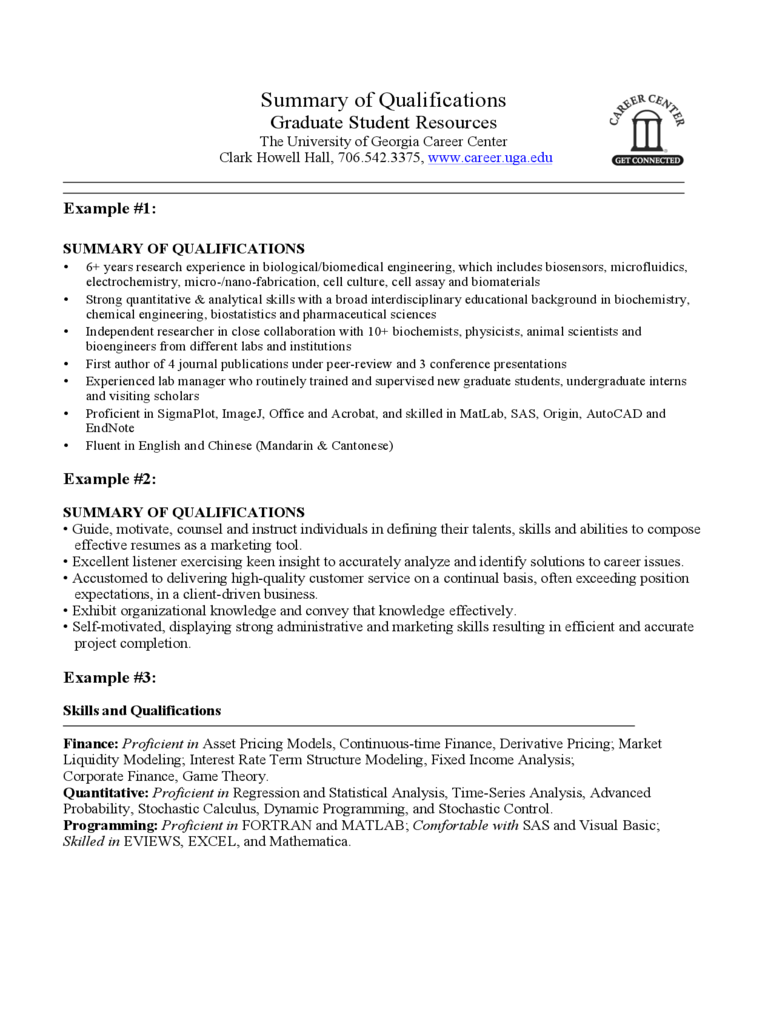 Summary of Qualifications Sample Template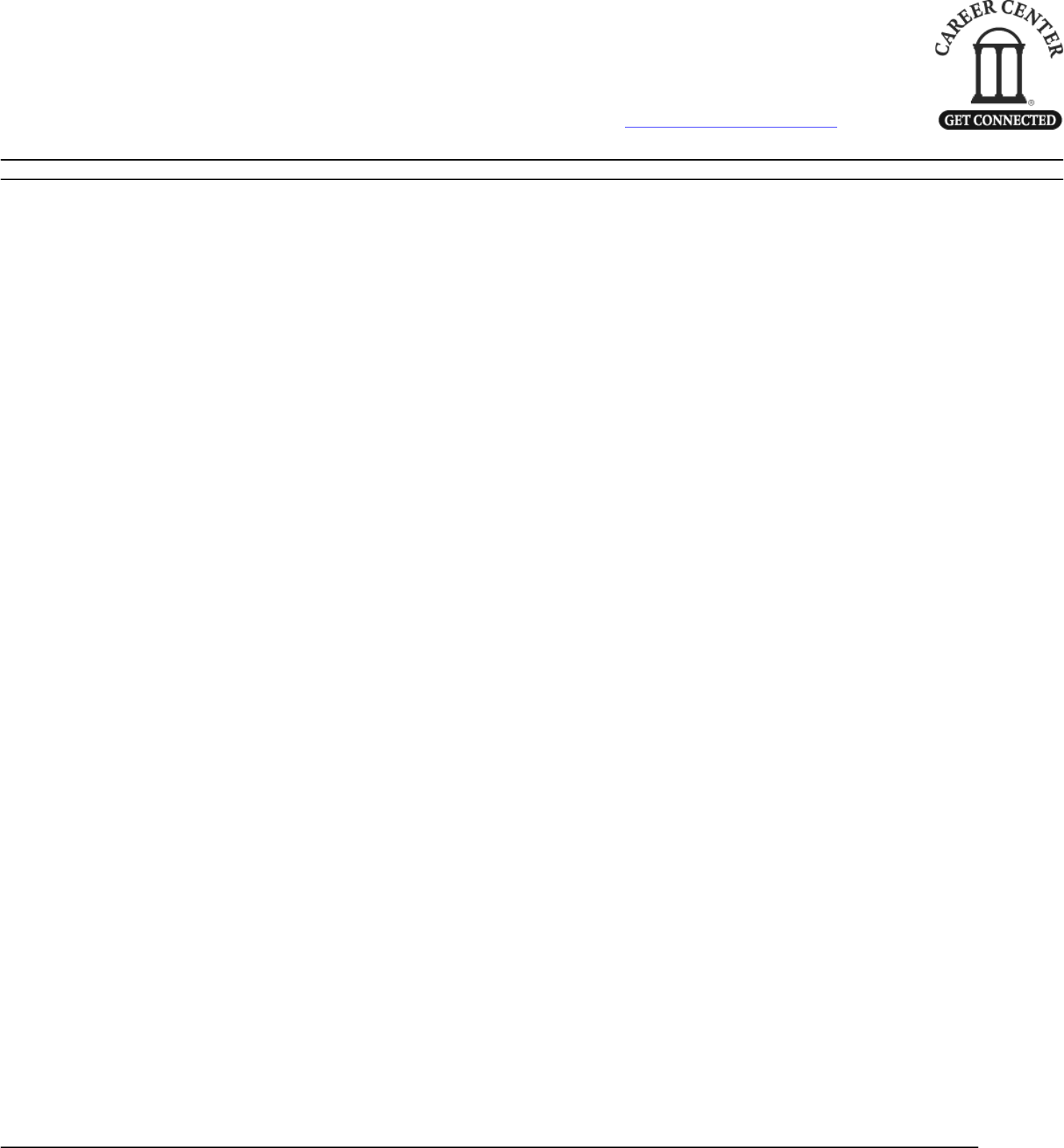 Summary of Qualifications
Graduate Student Resources
The University of Georgia Career Center
Clark Howell Hall, 706.542.3375,
www.career.uga.edu
SUMMARY OF QUALIFICATIONS
•
6+ years research experience in biological/biomedical engineering, which includes biosensors, microfluidics,
electrochemistry, micro
-

/nano

-

fabrication, cell culture, cell assay and biomaterials
•
Strong quantitative & analytical skills with a broad interdisciplinary educational back

ground in biochemistry,
chemical engineering, biostatistics and pharmaceutical sciences
•
Independent researcher in close collaboration with 10+ biochemists, physicists, animal scientists and
bioengineers from different labs and institutions
•
First author of 4 journal publications under peer-

review and 3 conference presentations
•
Experienced lab manager who routinely trained and supervised new graduate students, undergraduate interns
•
Proficient in SigmaPlot, ImageJ, Office and Acrobat, and

skilled in MatLab, SAS, Origin, AutoCAD and
•
Fluent in English and Chinese

(Mandarin & Cantonese)
SUMMARY OF QUALIFICATIONS
• Guide, motivate, counsel and instruct individuals in defining their talents, skills and abilities
to
compose
effective resumes as a marketing tool.
• Excellent listener exercising keen insight to accurately analyze and identify solutions to career issues.
• Accustomed to delivering high-quality customer service on a continual basis, often exceeding position
expectations, in a client-driven business.
•
Exhibit organizational knowledge and convey that knowledge effectively.
• Self-motivated, displaying strong administrative and marketing skills resulting in efficient and accurate
project completion.
Skills and Qualifications
Finance:
Proficient in

Asset Pricing Models, Continuous-time Finance, Derivative Pricing; Market
Liquidity Modeling; Interest Rate Term Structure Modeling, Fixed Income Analysis;
Corporate Finance, Game Theory.
Quantitative:
Proficient in

Regression and Statistical Analysis, Time-Series Analysis, Advanced
Probability, Stochastic Calculus, Dynamic Programming, and Stochastic Control.
Programming:
Proficient in

FORTRAN and MATLAB;

Comfortable with

SAS and Visual Basic;
Skilled in
EVIEWS, EXCEL, and Mathematica.