Fillable Printable Thank you Sales Letter Example
Fillable Printable Thank you Sales Letter Example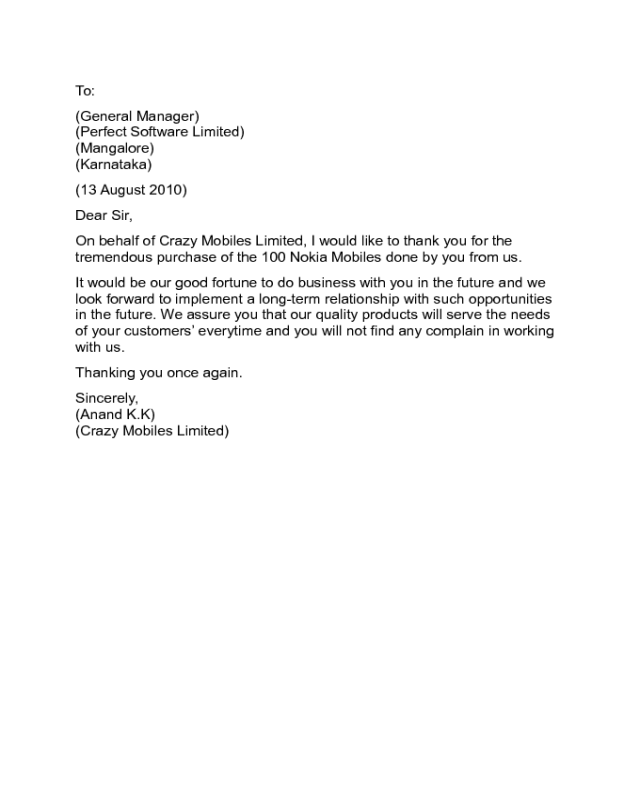 Thank you Sales Letter Example
To:
(General Manager)
(Perfect Software Limited)
(Mangalore)
(Karnataka)
(13 August 2010)
Dear Sir,
On behalf of Crazy Mobiles Limited, I would like to thank you for the
tremendous purchase of the 100 Nokia Mobiles done by you from us.
It would be our good fortune to do business with you in the future and we
look forward to implement a long-term relationship with such opportunities
in the future. We assure you that our quality products will serve the needs
of your customers' everytime and you will not find any complain in working
with us.
Thanking you once again.
Sincerely,
(Anand K.K)
(Crazy Mobiles Limited)