Fillable Printable Work Breakdown Structure Template
Fillable Printable Work Breakdown Structure Template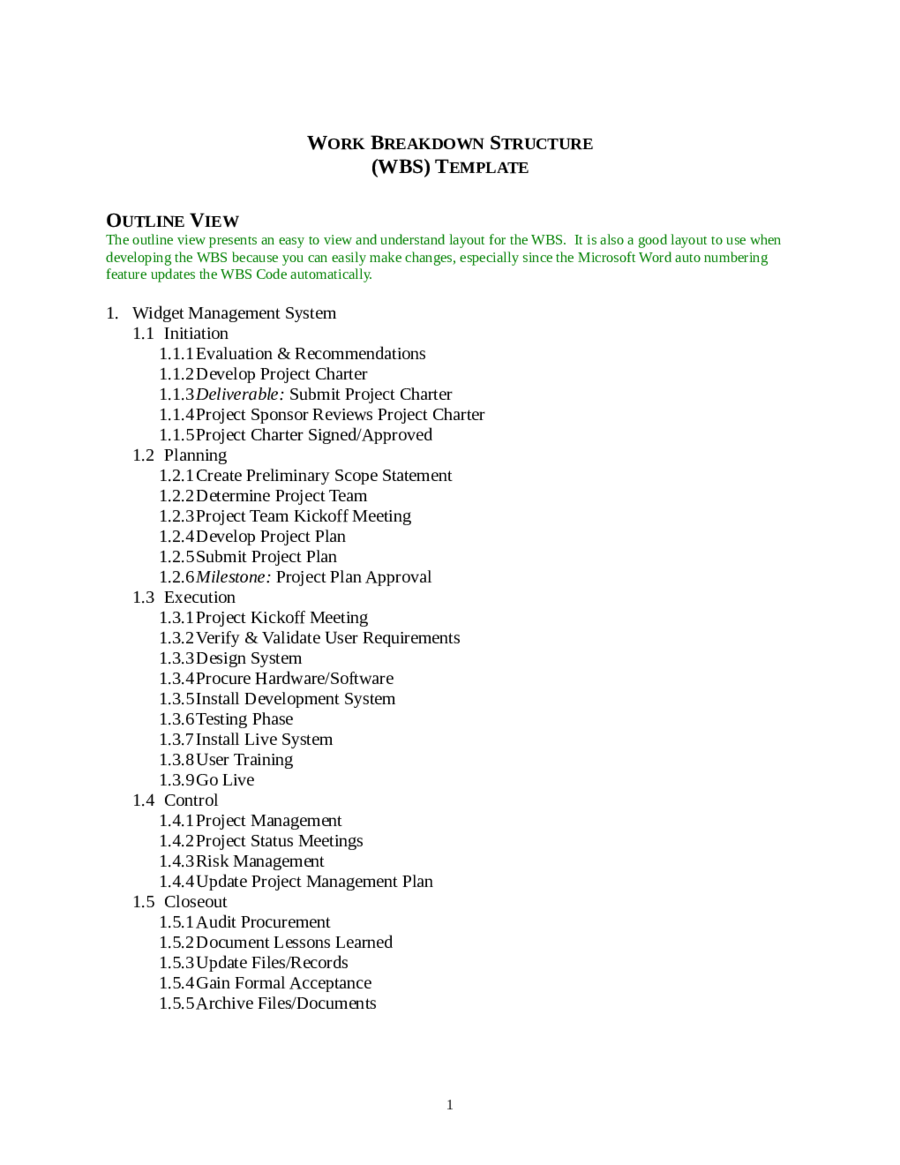 Work Breakdown Structure Template
The outline view presents an easy to view and understand layout for the WBS. It is also a good layout to use when
developing the WBS because you can easily make changes, especially since the Microsoft Word auto numbering
feature updates the WBS Code automatically.
1.
Widget Management System
1.1.1Evaluation & Recommendations
1.1.2Develop Project Charter
1.1.3
Deliverable:
Submit Project Charter
1.1.4Project Sponsor Reviews Project Charter
1.1.5Project Charter Signed/Approved
1.2.1Create Preliminary Scope Statement
1.2.2Determine Project Team
1.2.3Project Team Kickoff Meeting
1.2.4Develop Project Plan
1.2.5Submit Project Plan
1.2.6
Milestone:
Project Plan Approval
1.3.1Project Kickoff Meeting
1.3.2Verify & Validate User Requirements
1.3.3Design System
1.3.4Procure Hardware/Software
1.3.5Install Development System
1.3.6Testing Phase
1.3.7Install Live System
1.3.8User Training
1.3.9Go Live
1.4.1Project Management
1.4.2Project Status Meetings
1.4.3Risk Management
1.4.4Update Project Management Plan
1.5.1Audit Procurement
1.5.2Document Lessons Learned
1.5.3Update Files/Records
1.5.4Gain Formal Acceptance
1.5.5Archive Files/Documents
1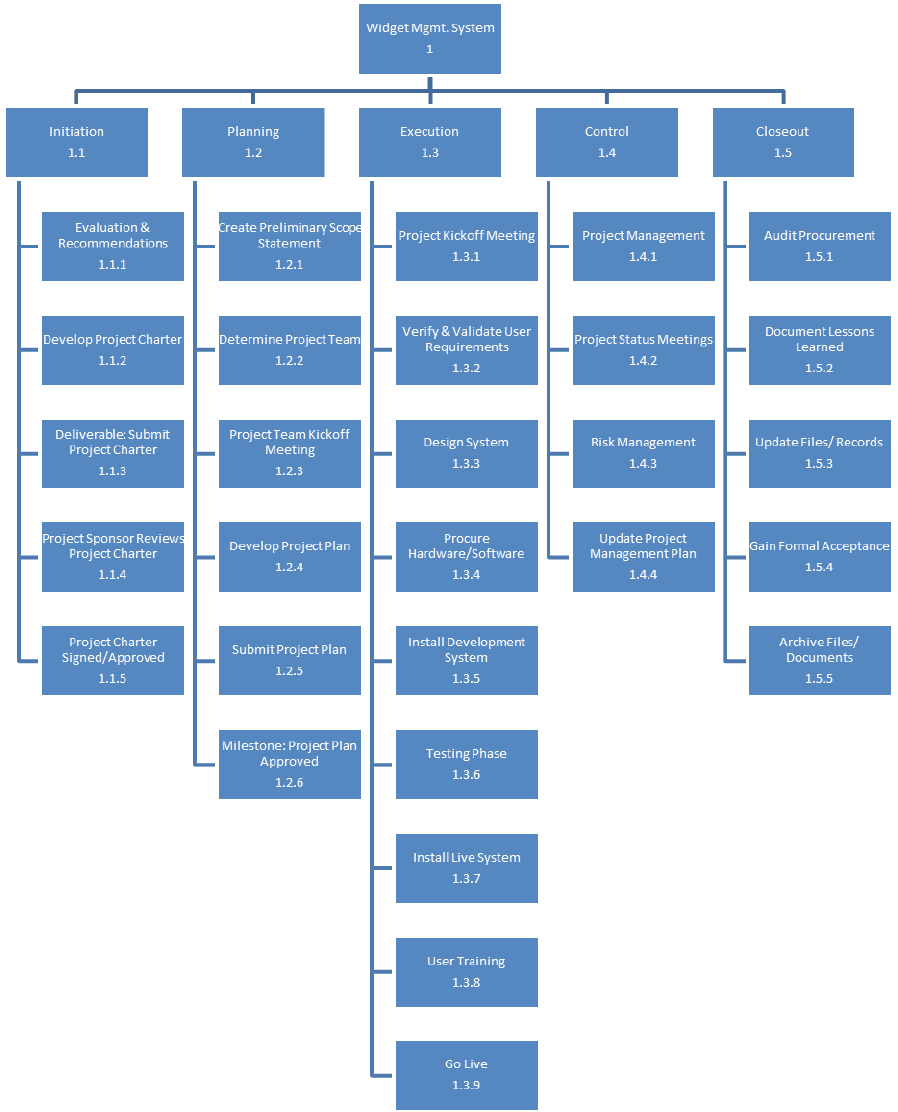 T
REE
S
TRUCTURE
V
IEW
(G
RAPHICAL

):
The Tree Structure View is the most popular format for the WBS. It presents an easy to understand view into the
WBS; however, it is also tricky to create without an application specifically designed for creating this organizational
chart structure. The Tree Structure below was created using only Microsoft Word and the SmartArt graphics option
under the insert menu.
2
W
ORK
B
REAKDOWN
S
TRUCTURE
(WBS) T
EMPLATE
This Project WBS Template is free for you to copy and use on your project
and within your organization. We hope that you find this template useful and
welcome your comments. Public distribution of this document is only permitted
from the Project Management Docs official website at:
3