Fillable Printable Acceptance Letter Sample
Fillable Printable Acceptance Letter Sample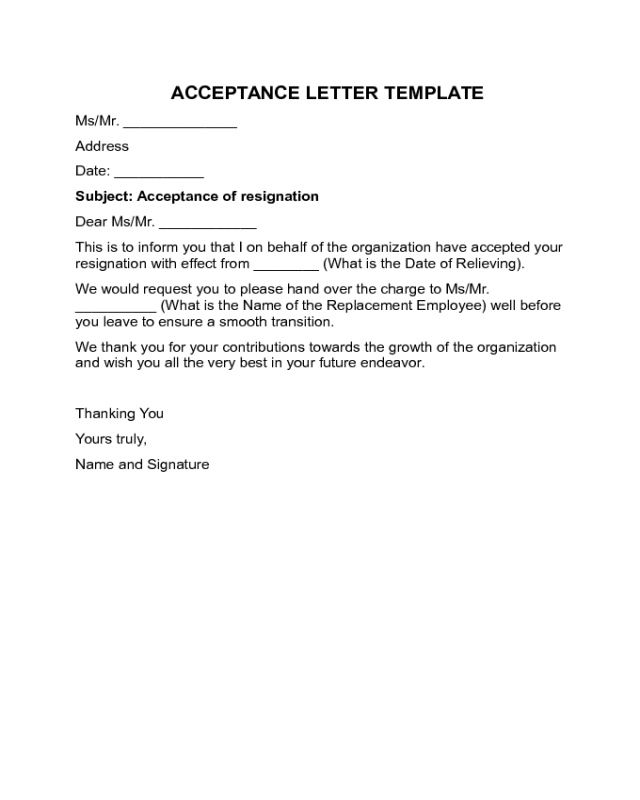 Acceptance Letter Sample
ACCEPTANCE LETTER TEMPLATE
Ms/Mr. ______________
Address
Date: ___________
Subject: Acceptance of resignation
Dear Ms/Mr. ____________
This is to inform you that I on behalf of the organization have accepted your
resignation with effect from ________ (What is the Date of Relieving).
We would request you to please hand over the charge to Ms/Mr.
__________ (What is the Name of the Replacement Employee) well before
you leave to ensure a smooth transition.
We thank you for your contributions towards the growth of the organization
and wish you all the very best in your future endeavor.
Thanking You
Yours truly,
Name and Signature