Fillable Printable Appreciation Letter to Customer Sample
Fillable Printable Appreciation Letter to Customer Sample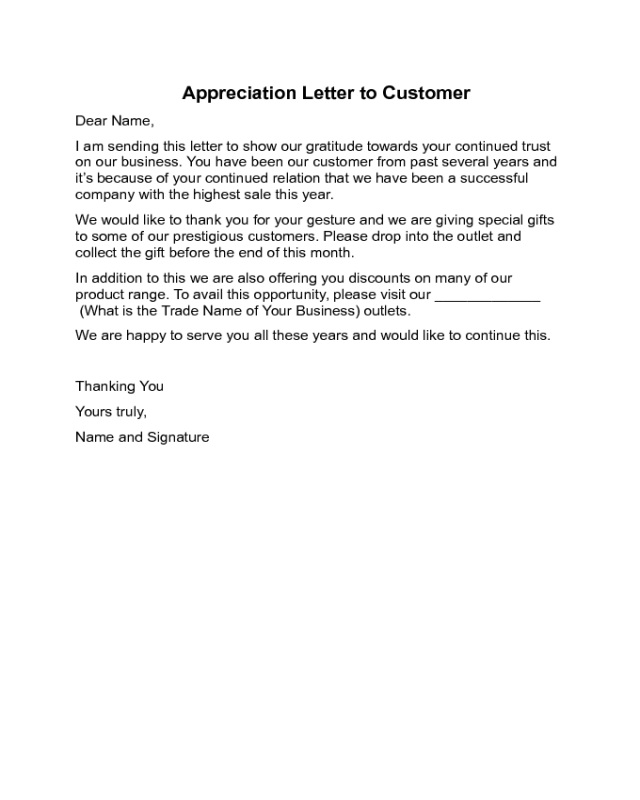 Appreciation Letter to Customer Sample
Appreciation Letter to Customer
Dear Name,
I am sending this letter to show our gratitude towards your continued trust
on our business. You have been our customer from past several years and
it's because of your continued relation that we have been a successful
company with the highest sale this year.
We would like to thank you for your gesture and we are giving special gifts
to some of our prestigious customers. Please drop into the outlet and
collect the gift before the end of this month.
In addition to this we are also offering you discounts on many of our
product range. To avail this opportunity, please visit our _____________
(What is the Trade Name of Your Business) outlets.
We are happy to serve you all these years and would like to continue this.
Thanking You
Yours truly,
Name and Signature