Fillable Printable Farewell Letter to a Teacher Sample
Fillable Printable Farewell Letter to a Teacher Sample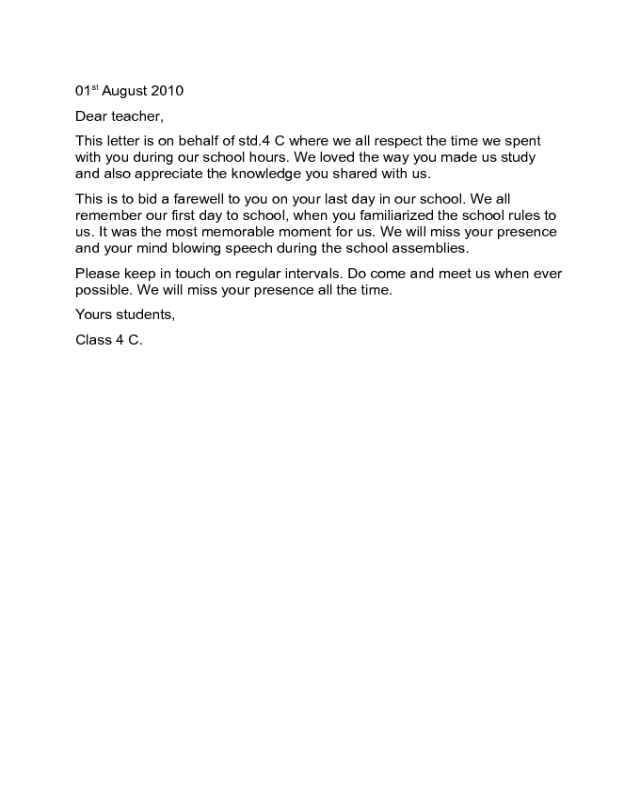 Farewell Letter to a Teacher Sample
01
st
August 2010
Dear teacher,
This letter is on behalf of std.4 C where we all respect the time we spent
with you during our school hours. We loved the way you made us study
and also appreciate the knowledge you shared with us.
This is to bid a farewell to you on your last day in our school. We all
remember our first day to school, when you familiarized the school rules to
us. It was the most memorable moment for us. We will miss your presence
and your mind blowing speech during the school assemblies.
Please keep in touch on regular intervals. Do come and meet us when ever
possible. We will miss your presence all the time.
Yours students,
Class 4 C.