Fillable Printable Farewell Message to a Friend Download
Fillable Printable Farewell Message to a Friend Download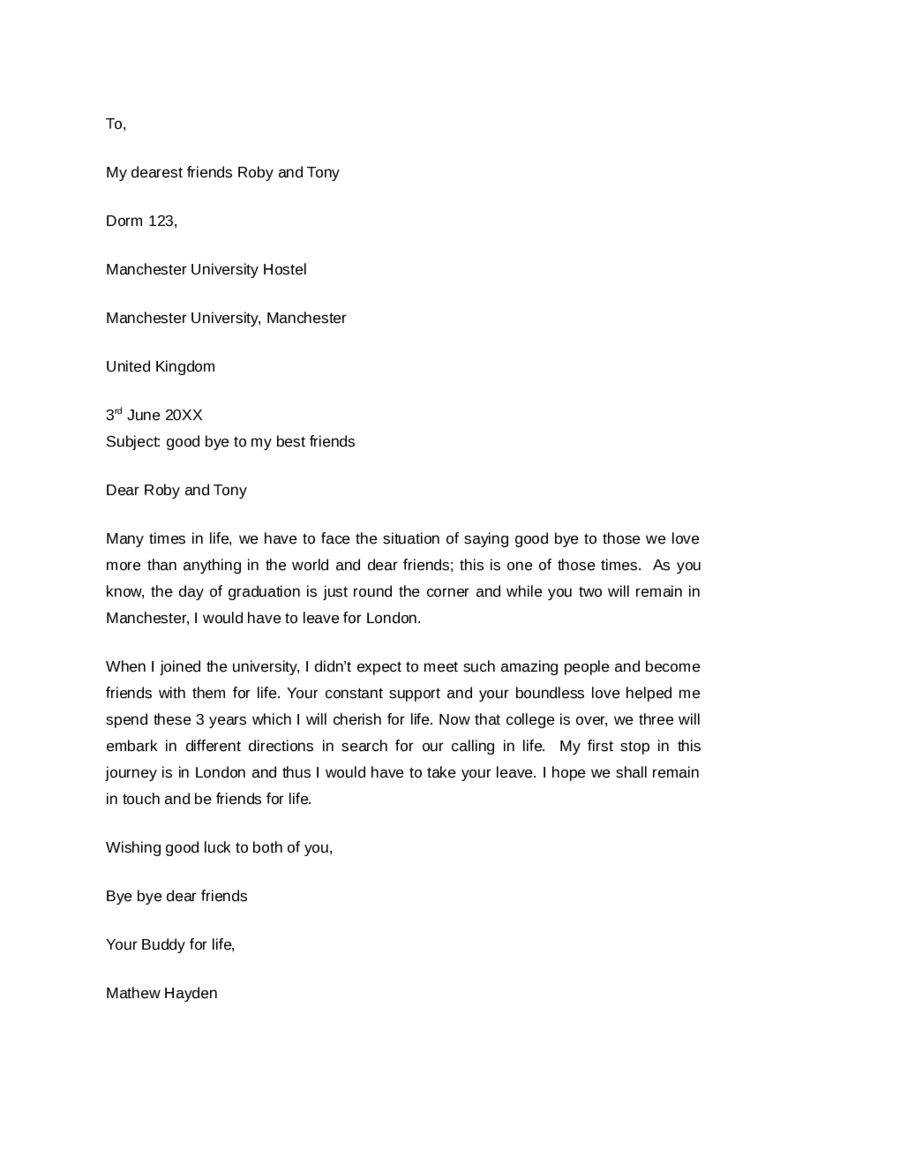 Farewell Message to a Friend Download

To,
My dearest friends Roby and Tony
Dorm 123,
Manchester University Hostel
Manchester University, Manchester
United Kingdom
3
rd
June 20XX
Subject: good bye to my best friends
Dear Roby and Tony
Manytimesinlife,wehavetofacethesituationofsayinggoodbyetothosewelove
morethananythingintheworldanddearfriends;thisisoneofthosetimes.Asyou
know,thedayofgraduationisjustroundthecornerandwhileyoutwowillremainin
Manchester, I would have to leave for London.
When I joined the university, I didn't expect to meet such amazing people and become
friendswiththemforlife.Yourconstantsupportandyourboundlesslovehelpedme
spend these3 years which I willcherish for life. Now that college isover, wethree will
embarkindifferentdirectionsinsearchforourcallinginlife.Myfirststopinthis
journey is inLondon and thusI would have to takeyour leave. I hope we shall remain
in touch and be friends for life.
Wishing good luck to both of you,
Bye bye dear friends
Your Buddy for life,
Mathew Hayden