Fillable Printable Farewell Message to Boss Download
Fillable Printable Farewell Message to Boss Download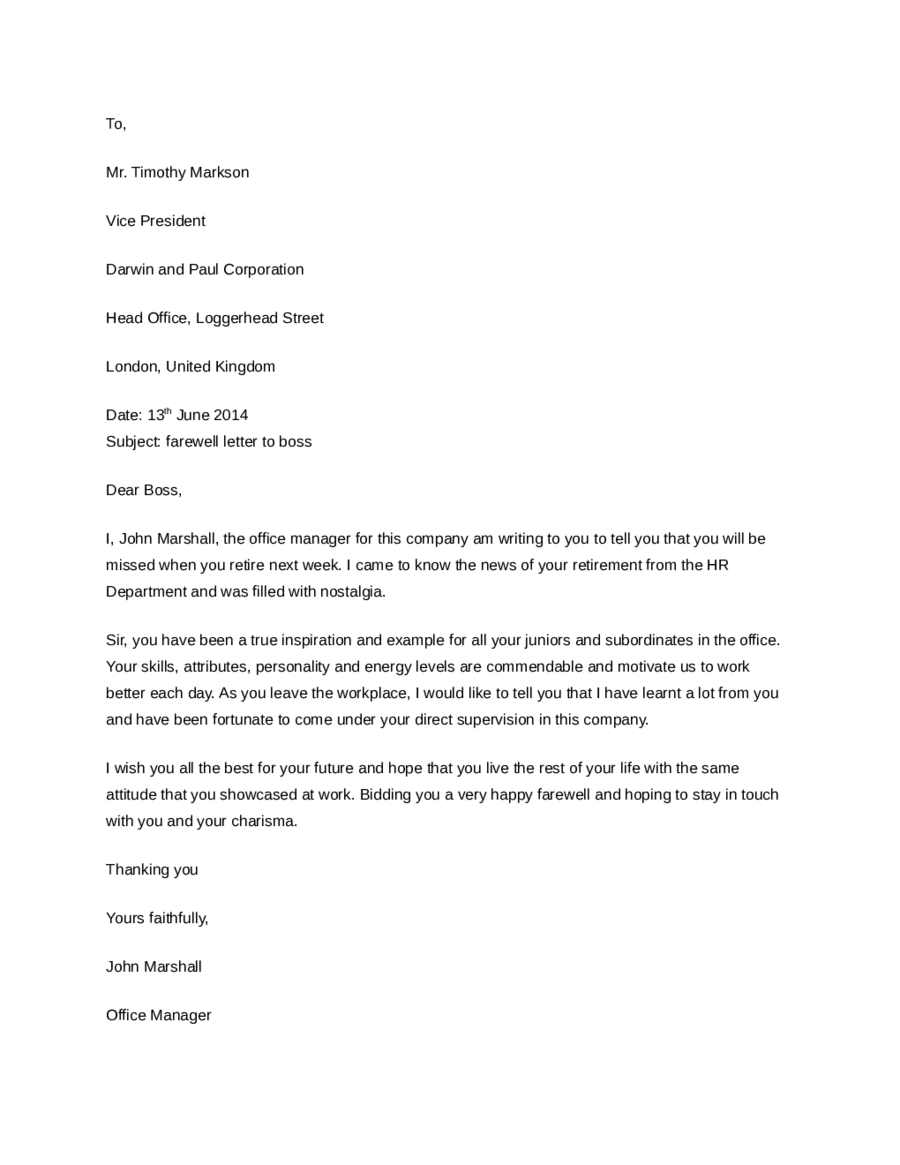 Farewell Message to Boss Download

To,
Mr. Timothy Markson
Vice President
Darwin and Paul Corporation
Head Office, Loggerhead Street
London, United Kingdom
Date: 13
th
June 2014
Subject: farewell letter to boss
Dear Boss,
I, John Marshall, the office manager for this company am writing to you to tell you that you will be
missed when you retire next week. I came to know the news of your retirement from the HR
Department and was filled with nostalgia.
Sir, you have been a true inspiration and example for all your juniors and subordinates in the office.
Your skills, attributes, personality and energy levels are commendable and motivate us to work
better each day. As you leave the workplace, I would like to tell you that I have learnt a lot from you
and have been fortunate to come under your direct supervision in this company.
I wish you all the best for your future and hope that you live the rest of your life with the same
attitude that you showcased at work. Bidding you a very happy farewell and hoping to stay in touch
with you and your charisma.
Thanking you
Yours faithfully,
John Marshall
Office Manager