Fillable Printable Follow Up Marketing Letter Sample
Fillable Printable Follow Up Marketing Letter Sample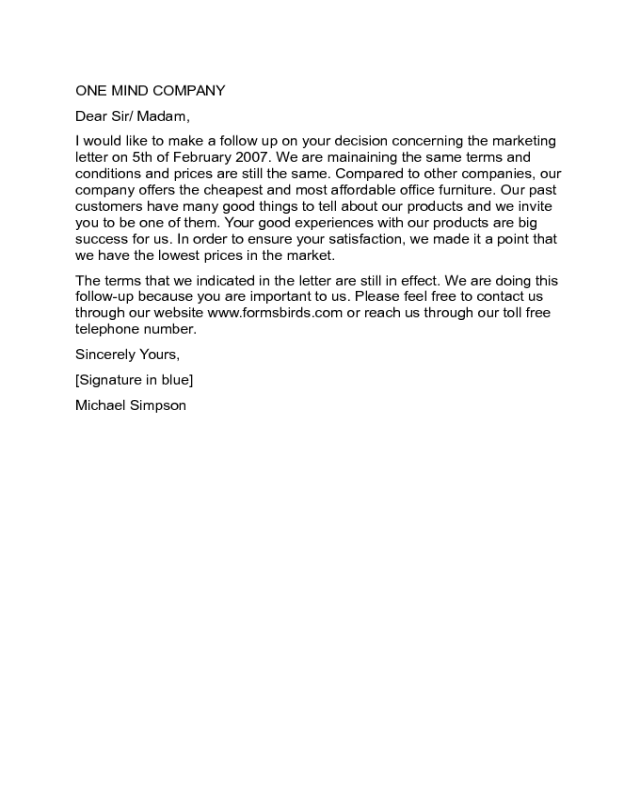 Follow Up Marketing Letter Sample
ONE MIND COMPANY
Dear Sir/ Madam,
I would like to make a follow up on your decision concerning the marketing
letter on 5th of February 2007. We are mainaining the same terms and
conditions and prices are still the same. Compared to other companies, our
company offers the cheapest and most affordable office furniture. Our past
customers have many good things to tell about our products and we invite
you to be one of them. Your good experiences with our products are big
success for us. In order to ensure your satisfaction, we made it a point that
we have the lowest prices in the market.
The terms that we indicated in the letter are still in effect. We are doing this
follow-up because you are important to us. Please feel free to contact us
through our website www.formsbirds.com
or reach us through our toll free
telephone number.
Sincerely Yours,
[Signature in blue]
Michael Simpson