Fillable Printable Marketing Letter Example Sample
Fillable Printable Marketing Letter Example Sample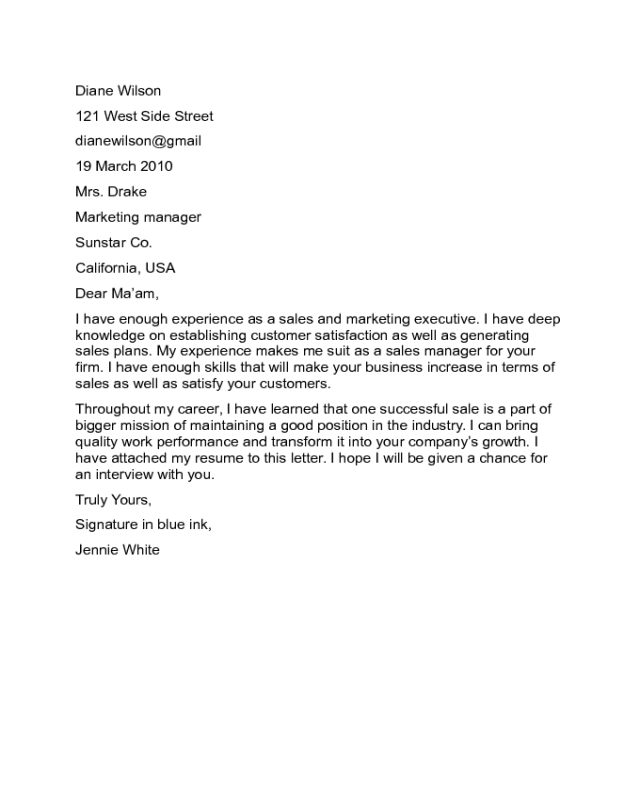 Marketing Letter Example Sample
Diane Wilson
121 West Side Street
19 March 2010
Mrs. Drake
Marketing manager
Sunstar Co.
California, USA
Dear Ma'am,
I have enough experience as a sales and marketing executive. I have deep
knowledge on establishing customer satisfaction as well as generating
sales plans. My experience makes me suit as a sales manager for your
firm. I have enough skills that will make your business increase in terms of
sales as well as satisfy your customers.
Throughout my career, I have learned that one successful sale is a part of
bigger mission of maintaining a good position in the industry. I can bring
quality work performance and transform it into your company's growth. I
have attached my resume to this letter. I hope I will be given a chance for
an interview with you.
Truly Yours,
Signature in blue ink,
Jennie White