Fillable Printable Form MV-104L - Motor Vehicle/Police Line of Duty Accident Report - New York
Fillable Printable Form MV-104L - Motor Vehicle/Police Line of Duty Accident Report - New York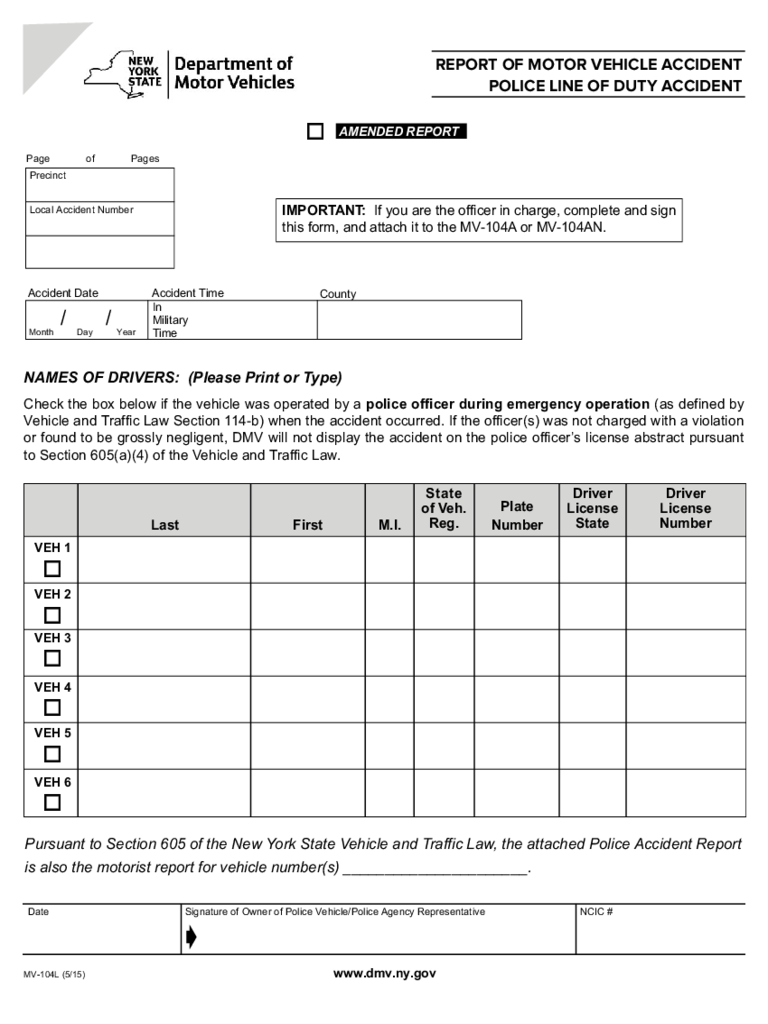 Form MV-104L - Motor Vehicle/Police Line of Duty Accident Report - New York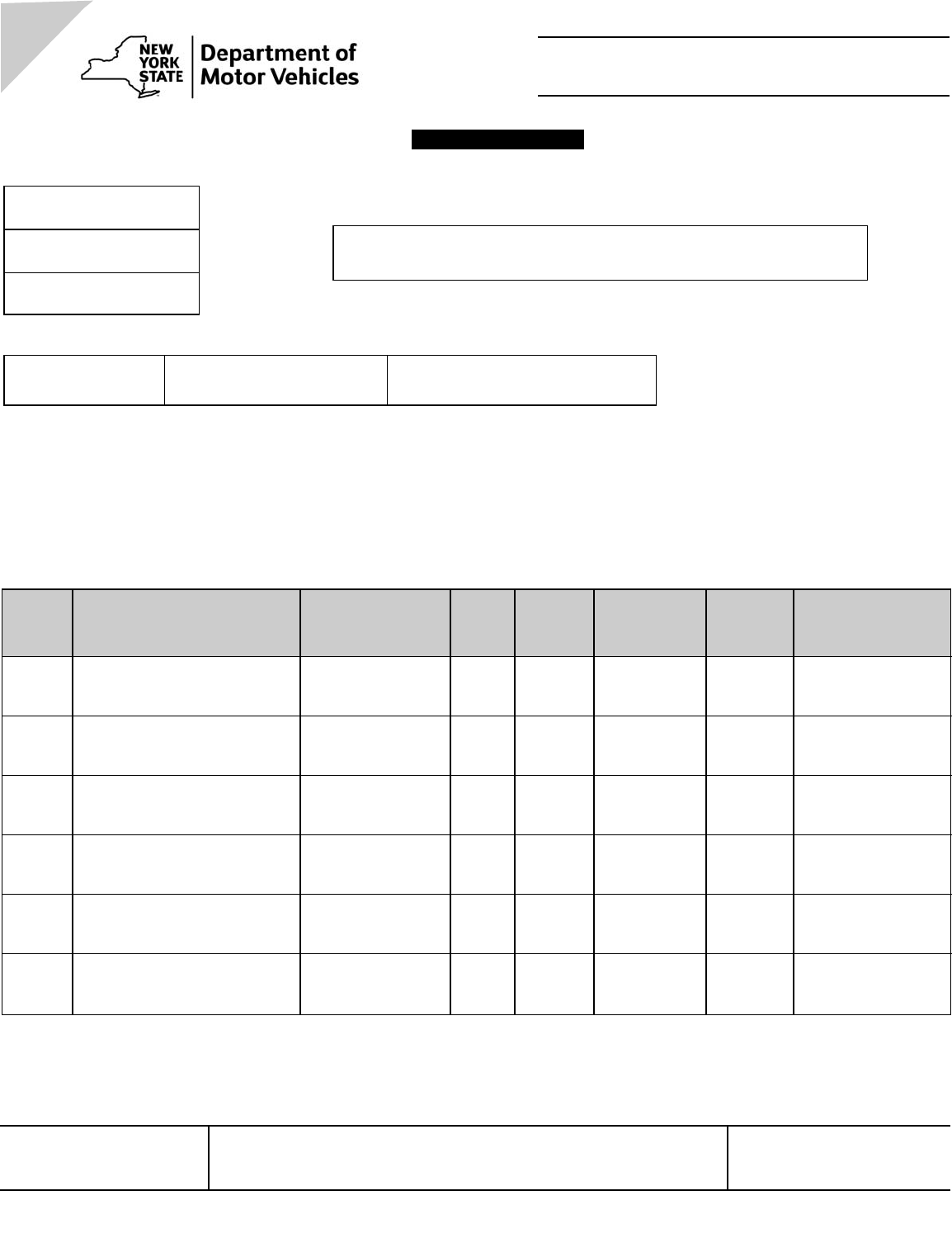 REPORT OF MOTOR VEHICLE ACCIDENT
POLICE LINE OF DUTY ACCIDENT
/ /
Date
Signature of Owner of Police Vehicle/Police Agency Representative
Accident Date
Accident Time
In
Military
Time
County
Month
ç
NCIC #
Pursuant to Section 605 of the New York State Vehicle and Traffic Law, the attached Police Accident Report
is also the motorist report for vehicle number(s) ______________________.
Check the box below if the vehicle was operated by a
police officer during emergency operation
(as defined by
Vehicle and Traffic Law Section 114-b) when the accident occurred. If the officer(s) was not charged with a violation
or found to be grossly negligent, DMV will not display the accident on the police officer's license abstract pursuant
to Section 605(a)(4) of the Vehicle and Traffic Law.
NAMES OF DRIVERS: (Please Print or Type)
IMPORTANT:
If you are the officer in charge, complete and sign
this form, and attach it to the MV-104A or MV-104AN.
Page of Pages
Precinct
Local Accident Number
MV-104L (5/15)
www.dmv.ny.gov
Driver
License
Number
M.I.
Plate
Number
Last
First
Driver
License
State
State
of Veh.
Reg.
VEH 1
o
VEH 2
o
VEH 3
o
VEH 4
o
VEH 5
o
VEH 6
o
o
AMENDED REPORT