Fillable Printable Resignation Letter Sample
Fillable Printable Resignation Letter Sample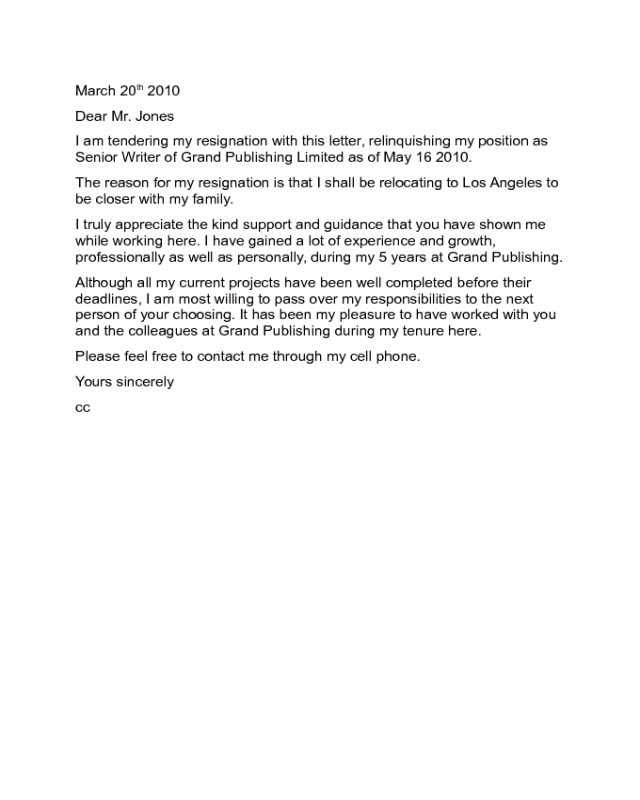 Resignation Letter Sample
March 20
th
2010
Dear Mr. Jones
I am tendering my resignation with this letter, relinquishing my position as
Senior Writer of Grand Publishing Limited as of May 16 2010.
The reason for my resignation is that I shall be relocating to Los Angeles to
be closer with my family.
I truly appreciate the kind support and guidance that you have shown me
while working here. I have gained a lot of experience and growth,
professionally as well as personally, during my 5 years at Grand Publishing.
Although all my current projects have been well completed before their
deadlines, I am most willing to pass over my responsibilities to the next
person of your choosing. It has been my pleasure to have worked with you
and the colleagues at Grand Publishing during my tenure here.
Please feel free to contact me through my cell phone.
Yours sincerely
cc