Fillable Printable Charity Letter for an Event Sample
Fillable Printable Charity Letter for an Event Sample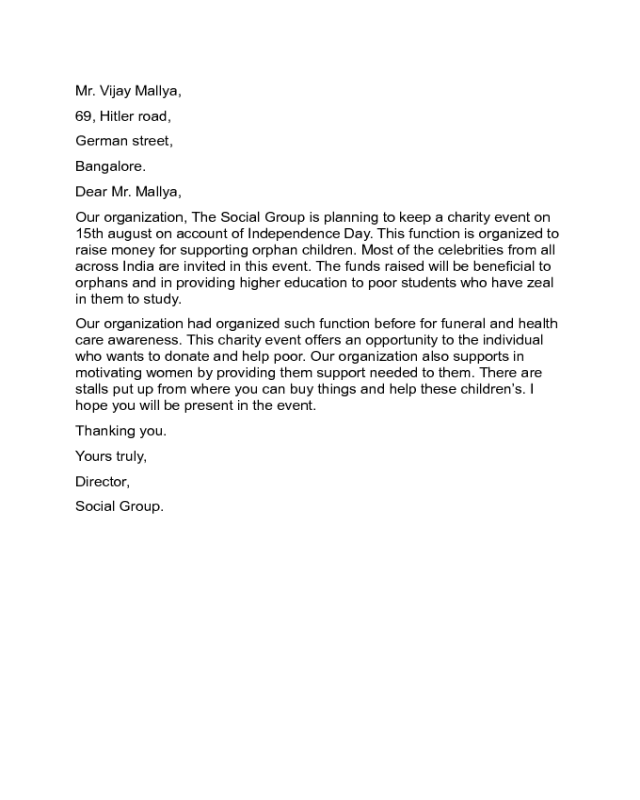 Charity Letter for an Event Sample
Mr. Vijay Mallya,
69, Hitler road,
German street,
Bangalore.
Dear Mr. Mallya,
Our organization, The Social Group is planning to keep a charity event on
15th august on account of Independence Day. This function is organized to
raise money for supporting orphan children. Most of the celebrities from all
across India are invited in this event. The funds raised will be beneficial to
orphans and in providing higher education to poor students who have zeal
in them to study.
Our organization had organized such function before for funeral and health
care awareness. This charity event offers an opportunity to the individual
who wants to donate and help poor. Our organization also supports in
motivating women by providing them support needed to them. There are
stalls put up from where you can buy things and help these children's. I
hope you will be present in the event.
Thanking you.
Yours truly,
Director,
Social Group.