Fillable Printable Charity Letter for College Sample
Fillable Printable Charity Letter for College Sample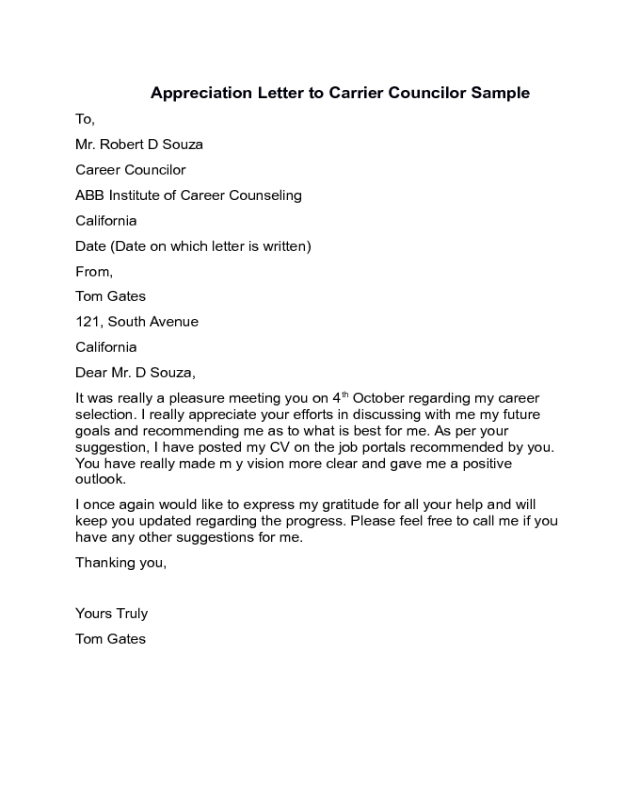 Charity Letter for College Sample
Appreciation Letter to Carrier Councilor Sample
To,
Mr. Robert D Souza
Career Councilor
ABB Institute of Career Counseling
California
Date (Date on which letter is written)
From,
Tom Gates
121, South Avenue
California
Dear Mr. D Souza,
It was really a pleasure meeting you on 4
th
October regarding my career
selection. I really appreciate your efforts in discussing with me my future
goals and recommending me as to what is best for me. As per your
suggestion, I have posted my CV on the job portals recommended by you.
You have really made m y vision more clear and gave me a positive
outlook.
I once again would like to express my gratitude for all your help and will
keep you updated regarding the progress. Please feel free to call me if you
have any other suggestions for me.
Thanking you,
Yours Truly
Tom Gates