Fillable Printable Offer Letter Format to Employer
Fillable Printable Offer Letter Format to Employer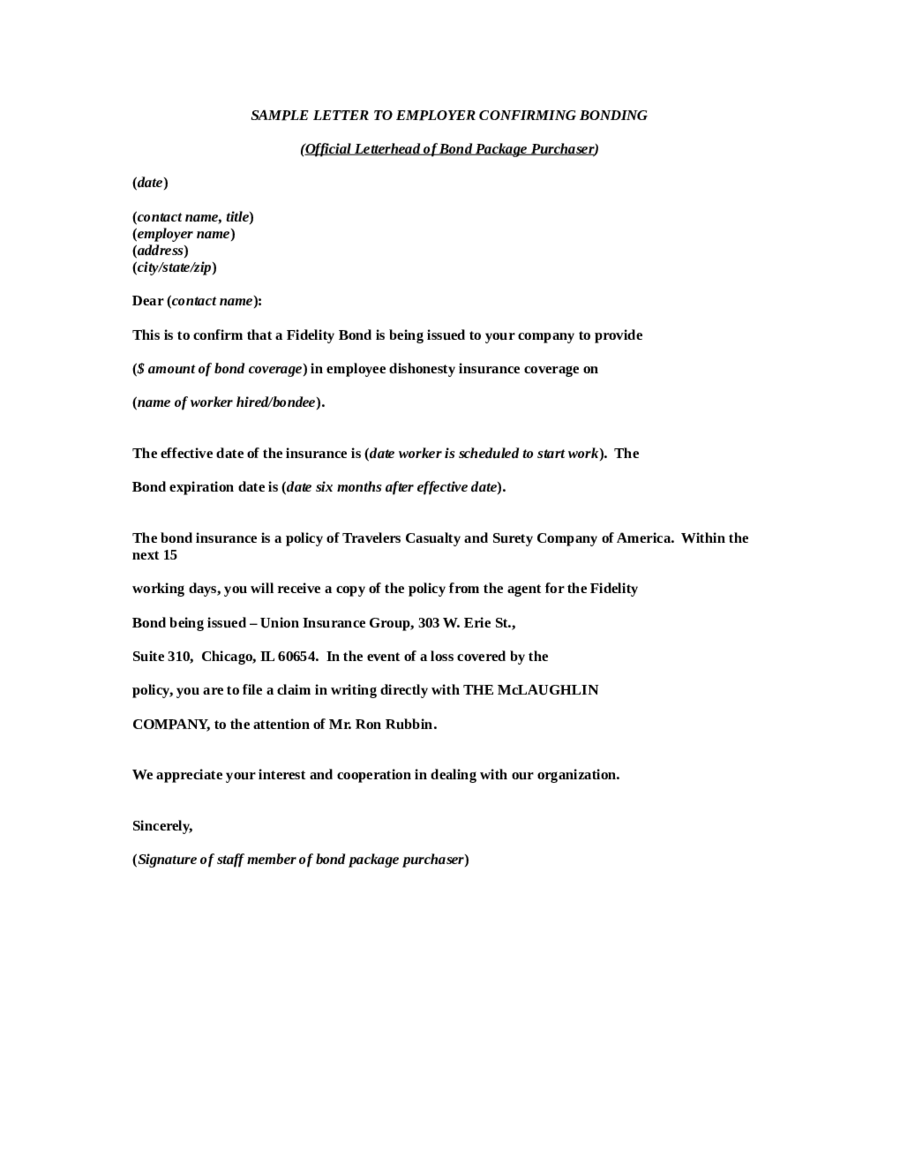 Offer Letter Format to Employer

SAMPLE LETTER TO EMPLOYER CONFIRMING BONDING
(Official Letterhead of Bond Package Purchaser)
This is to confirm that a Fidelity Bond is being issued to your company to provide
(
$ amount of bond coverage
) in employee dishonesty insurance coverage on
(
name of worker hired/bondee
).
The effective date of the insurance is (
date worker
is scheduled to start work
). The
Bond expiration date is (
date six months after effective date
).
The bond insurance is a policy of Travelers Casualty and Surety Company of America. Within the
next 15
working days, you will receive a copy of the policy from the agent for the Fidelity
Bond being issued – Union Insurance Group, 303 W. Erie St.,
Suite 310, Chicago, IL 60654. In the event of a loss covered by the
policy, you are to file a claim in writing directly with THE McLAUGHLIN
COMPANY, to the attention of Mr. Ron Rubbin.
We appreciate your interest and cooperation in dealing with our organization.
Sincerely,
(
Signature of staff member of bond package purchaser

)