Fillable Printable Proof of Residency Letter from Family Member
Fillable Printable Proof of Residency Letter from Family Member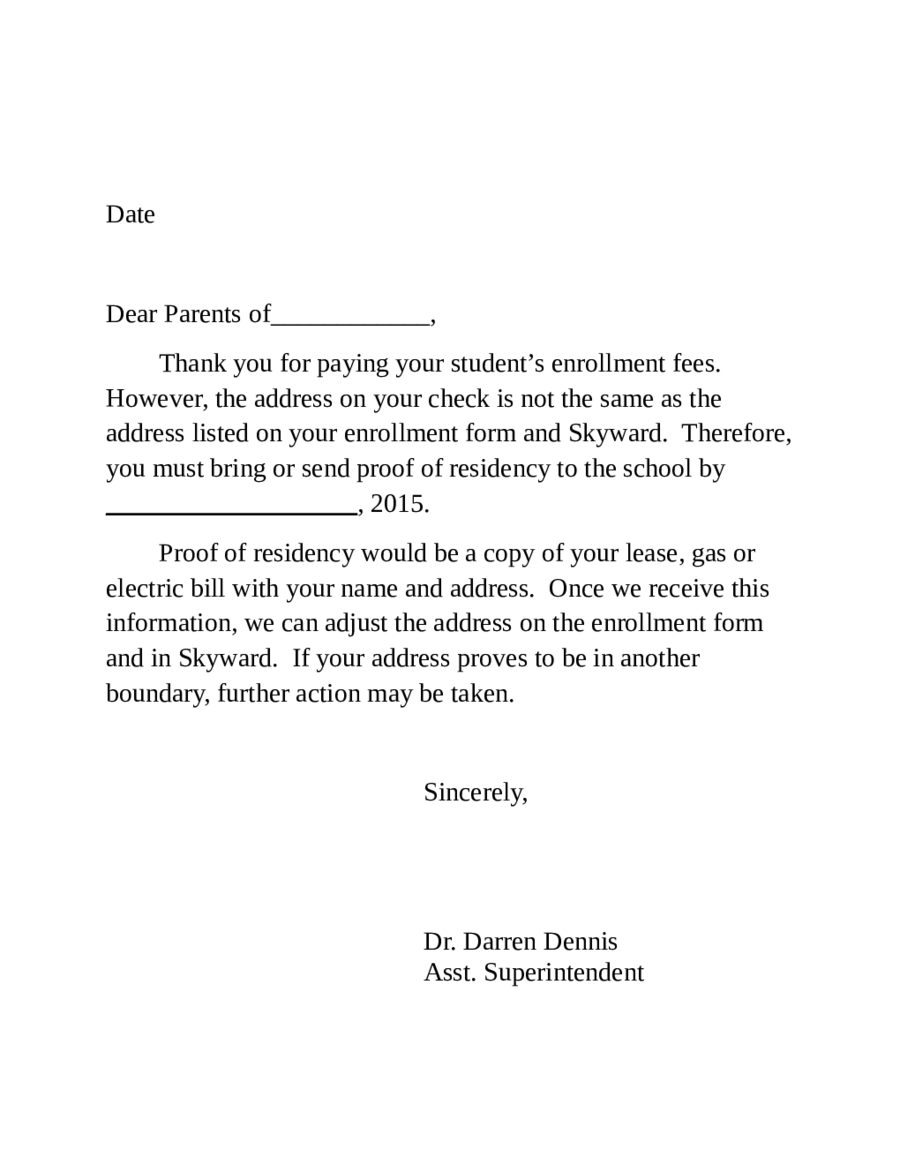 Proof of Residency Letter from Family Member

Date
Dear Parents of____________,
Thank you for paying your student's enrollment fees.
However, the address on your check is not the same as the
address listed on your enrollment form and Skyward. Therefore,
you must bring or send proof of residency to the school by
___________________, 2015.
Proof of residency would be a copy of your lease, gas or
electric bill with your name and address. Once we receive this
information, we can adjust the address on the enrollment form
and in Skyward. If your address proves to be in another
boundary, further action may be taken.
Sincerely,
Dr. Darren Dennis
Asst. Superintendent