Home

>

Grocery List
Grocery List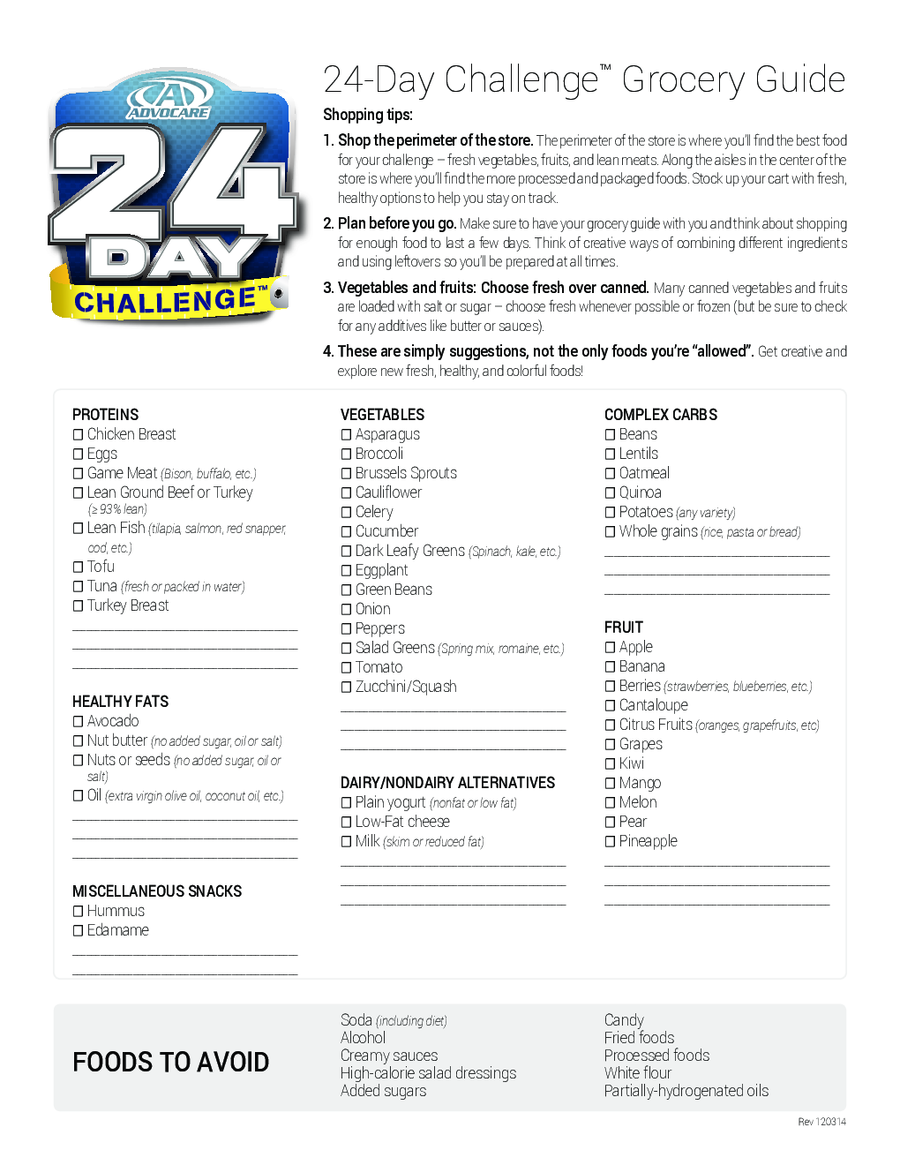 Is the weekend approaching and you want to ensure that your stocks at home are stacked? Well, time for some grocery shopping! With absolutely no time at hand on a regular basis, it is best that one keeps their stocks refilled at the correct time. Not only does it reduce stress to a great extent, but in case of any unforeseen emergency, these stocks can be of great help.Having a problem in making that ideal grocery list, that is inclusive of every item? You get grocery list template available for your benefit! Just download your ideal one!
What is a basic grocery list?
Every household has a basic list of regular groceries that are required by them on a routine basis. They are a set of regular products that are required for the daily sustenance of individuals. This surely varies with different households; however, certain basics remain constant.It is when a grocery list caters to such basic items, they are called basic grocery list. Hence, it is important that any person visiting the nearest supermarket should have an idea regarding this.
Why is it important to make a list?
Just back from the supermarket? Forgot the protein bars and milkshakes? As usual! Why not make a list? Or better just check out the series of grocery list template that is available at your disposal!A codified format in case of any product helps immensely in regards to organizational process as well as management of bigger issues. Having a list is quite similar! This to a great extent helps in ensuring that when you are out with some major work, you do not miss out on any of them.Grocery shopping is a matter of immense concern since this is associated with nutrition management of your household. Under such regards, it is best that a list is made for efficient execution of shopping process. Also, with a number of professionally available templates, this whole process has surely reached great finesse!
What are the types of grocery lists?
When one talks of grocery, generally green grocery and meat is taken into consideration. However, there are a number of other segments that have a prominent role in the regular grocery shopping list!Since, this is one list that includes every little thing of use on a regular basis it is best that one should check out what could be the probable categories that a grocery shopping list could be divided into, and how they are useful.In case you find it difficult to compile all of it together, why not choose a grocery list template that is available? This inevitably speeds up the process and ensures that you have a particular category for each of the products that are required on a daily basis.
This is the very root of grocery lists that can be made. For a very small household, this is an ideal way to ensure that all the necessities are noted and stacked. This includes almost every little thing and hence can be quite lengthy. In this regard, it is important that a grocery list template is followed to manage the various goods.
Extra protein and carbohydrate free grocery list:
Have a patient back home with a strict diet? Well, time to get products that are high in protein and low in carbs. This list provides every such product and hence makes a compact accumulation of that specific vegetable and protein shakes that have the ideal composition of such nutrients. So, with a list as this, all you have to do is to check out precisely those products that cater to the needs.
Vegetables are surely the most significant segment in regards to grocery shopping. So, do you have a family that is partial against certain vegetable items, and choose to ignore the others? Well, in that case, a vegetable grocery shopping list is a must. This helps in ensuring that you can list out those vegetables that are required for your consumption.
Oh, the list and the brands are endless! Why not get a professionally made template for this? This list is imperative since it includes a number of products, such as various protein shakes and fresh juices apart from basic tea and coffee. Most importantly, there are a number of brands available; so, one should choose out that which suits one's tastes.
Planning for an evening snack that is both healthy and tasty? Well, what is important is that you need to find out an ideal one that would suit your taste buds, as well as ensure that certain amount of nutrition reaches your body.Thus, with a grocery list at hand, it becomes quite easy to pick up that snack that is preferred by the family and has a certain nutritious level.
Are you tired of cooking your food in that same oil? Well, in case you are planning on trying something new, it is best that you have a list that would help you in getting that ideal oil with proper contents as per your chart. Since this is one of the most valuable contents in regards to preparation of food, it is important that one knows of every detail. There are some templates available that can help in ensuring that you know what kind of oil you wish to have and in what quantity.
Various types of meat are required for various days, and in case you are in that section of the store, cross check your list with available items. Find out what you need and whether it is available in a good quality and appropriate price.
A proper list is to be made in this regard since a number of food items are to be associated, and there remains a high chance of missing out any. With a list at hand, one can be assured that chances of missing out that garlic powder or that oregano and paprika combination is nil.
Have a list of products and just cannot remember their names? Just list it! Or best option is to get yourself a grocery list template that ensures that heads are made, and you simply have to list out your requirements.
In case you wish to have specific bread types, with a list as this, you would know exactly what to get for your monthly list.
In case you have babies back at home, it is vital that you chalk out a list and while doing so keep in mind, the nutritious requirements of the baby, and doctor's advised products. A formal template is much required in this case as it helps in maintaining an ideal ratio regarding food products.
Canned food grocery list:
In present times, it is a must! Hence, ensure, what are the canned products that you are looking for and what your budget is. As soon as you are done, tick them off your list!
This is a list wherein a number of products are to be included, and generally the list is based on weekly requirements. Hence, it is important that not just products, but a quantity of those products are to be included in that list.
A must for every household, but chances of being missed out in most cases! Hence, it is best that professional templates that are available are chosen for ideal shopping.
A must and inevitably requires listing! Since, there are a number of medicines that are to be bought, rather than carrying bundles of prescription, making a checklist of medicines and noting down their quantity. This saves a lot of work.
Checked out a new shampoo on the internet? List down your priorities. With the supermarket visiting days encroaching, get this cleaning eating grocery list already not to miss out on your needs!
Frozen products grocery list:
As these can be kept for an extended period, hence, it is best that a particular quantity is listed out along with the brands and shopping is done according to that. This ensures better buying ability with an increase in speed!
This is strictly for those having pets. Ensure from your vets what type of food your pet should have, its contents and its nutrient level. Ensure that you have a checklist for finding the correct brands.
A must in every household and best to note down what quantity of each item is required. This surely makes the work process faster! In case you are lazy to prepare a list, check out the available templates!So, get yourself an cleaning eating grocery list next time you are out to the supermarket. In case you lack in time, ensure that you get a grocery list template for faster shopping!
What is a healthy grocery list?
Since the primary demands from an ideal grocery is to ensure that there is a high standard of nutrition be made available with the food products, hence, lists should be framed in such a manner that provides health and hygiene.Thus, the most important items on a health grocery list include brown rice, turkey breasts, whole wheat bread, condiments that are less in sodium and sugar content, products that are low in fat and high in calcium like cereals, and seasonal fruits. Thus, it should be checked that products which are bought, should have all such quantities and nutrient level.With a grocery list template the demarcations are done in a professional manner, wherein, columns indicate areas for filling up what exactly one needs thereby making this search process all easier. Also, with a template, one can pick up exactly those brands that have been noted down, thus ensuring that the best is bought with just one glance!
How to ease this process of grocery shopping?
In case you are wondering as to how to deal with such a huge list, it is best that you make categories. Generally, there are templates available that specifically have categorized each type of grocery. However, in case, you are still stuck with a compiled list, ensure that it is clearly spread out and allow ample space for checking out your demands.
What are the various denominations in this regard?
While you are out shopping, make sure that your list has specific denomination of products. There should not be a random assembly of things and with this denomination, buying process speeds up.
How to divide monetary amount and manage requirements?
In case you wish to calculate that total amount spent on the grocery; it is important that there should be a specific place for it. Anyone making a handmade list can face the challenge of leaving out less space. However, a professional chart has ample space for it. Hence, it is best that for making ideal budget calculation, and monetary management, such professional templates are used.Also, certain lists specifically cater to grocery shopping for specific hours of the day, or even on a weekly or monthly level. It is important that such demarcations be noted while going grocery shopping.
Parting note
So are you planning to go shopping this month-end? Well, surely make a list to know specifically what your demands are! In case you are just too tired to categorize this list, get yourself a grocery list template for improving the speed of the product.