Fillable Printable Skills To Put On A Resume For Customer Service
Fillable Printable Skills To Put On A Resume For Customer Service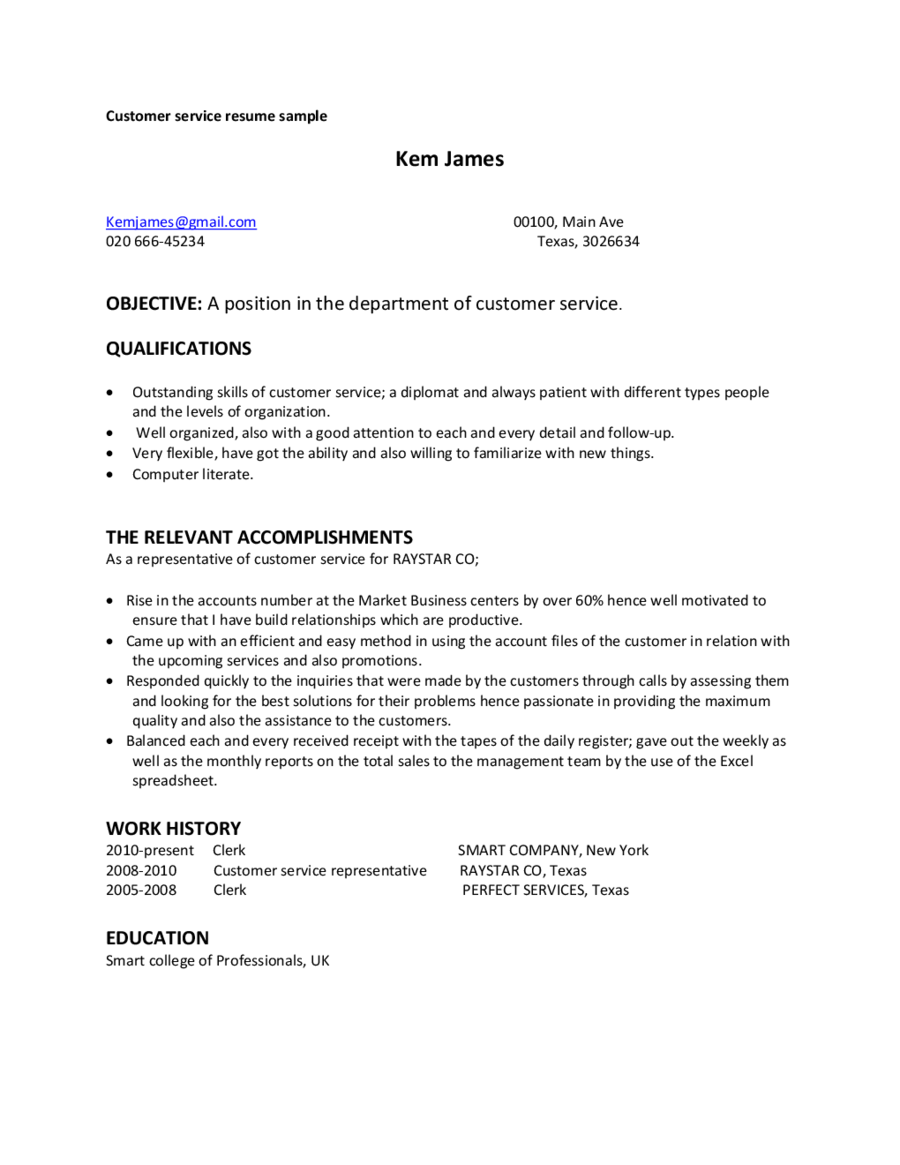 Skills To Put On A Resume For Customer Service

Customer service resume sample
Kem James
020 666-45234 Texas, 3026634
OBJECTIVE:
A position in the department of customer service
.
QUALIFICATIONS
•
Outstanding skills of customer service; a diplomat and always patient with different types people
and the levels of organization.
•
Well organized, also with a good attention to each and every detail and follow-up.
•
Very flexible, have got the ability and also willing to familiarize with new things.
THE RELEVANT ACCOMPLISHMENTS
As a representative of customer service for RAYSTAR CO;
•
Rise in the accounts number at the Market Business centers by over 60% hence well motivated to
ensure that I have build relationships which are productive.
•
Came up with an efficient and easy method in using the account files of the customer in relation with
the upcoming services and also promotions.
•
Responded quickly to the inquiries that were made by the customers through calls by assessing them
and looking for the best solutions for their problems hence passionate in providing the maximum
quality and also the assistance to the customers.
•
Balanced each and every received receipt with the tapes of the daily register; gave out the weekly as
well as the monthly reports on the total sales to the management team by the use of the Excel
spreadsheet.
WORK HISTORY
2010-present Clerk SMART COMPANY, New York
2008-2010 Customer service representative RAYSTAR CO, Texas
2005-2008 Clerk PERFECT SERVICES, Texas
Smart college of Professionals, UK