Fillable Printable Customer Service Skills Resume
Fillable Printable Customer Service Skills Resume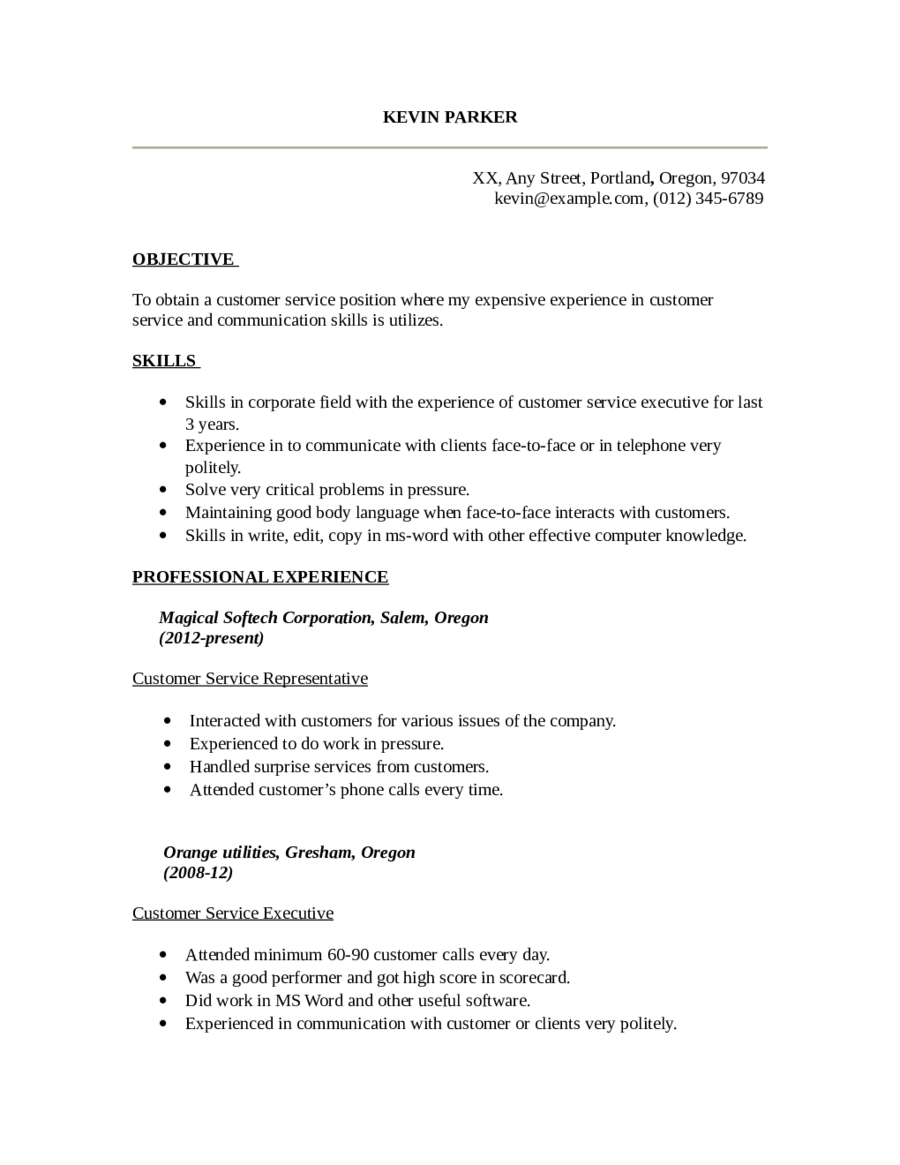 Customer Service Skills Resume

KEVIN PARKER
XX, Any Street, Portland

,

Oregon, 97034
kevin@example.com, (012) 345-6789
OBJECTIVE
To obtain a customer service position where my expensive experience in customer
service and communication skills is utilizes.
SKILLS

Skills in corporate field with the experience of customer service executive for last
3 years.

Experience in to communicate with clients face-to-face or in telephone very
politely.

Solve very critical problems in pressure.

Maintaining good body language when face-to-face interacts with customers.

Skills in write, edit, copy in ms-word with other effective computer knowledge.
PROFESSIONAL EXPERIENCE
Magical Softech Corporation, Salem, Oregon
(2012-present)
Customer Service Representative

Interacted with customers for various issues of the company.

Experienced to do work in pressure.

Handled surprise services from customers.

Attended customer's phone calls every time.
Orange utilities, Gresham, Oregon
(2008-12)
Customer Service Executive

Attended minimum 60-90 customer calls every day.

Was a good performer and got high score in scorecard.

Did work in MS Word and other useful software.

Experienced in communication with customer or clients very politely.

EDUCATION

2 years diploma course in customer service from

Alisona University, (2006-08)

BS degree in economics from

University of Oregon. (2003-06)
COMPUTER SKILLS
Certified course on Microsoft office (Word, Excel, Power-Point, Access) and
experience to handle other computer software.
DATE: - ________________________
Kevin Parker