Home

>

Project Report Sample
Project Report Sample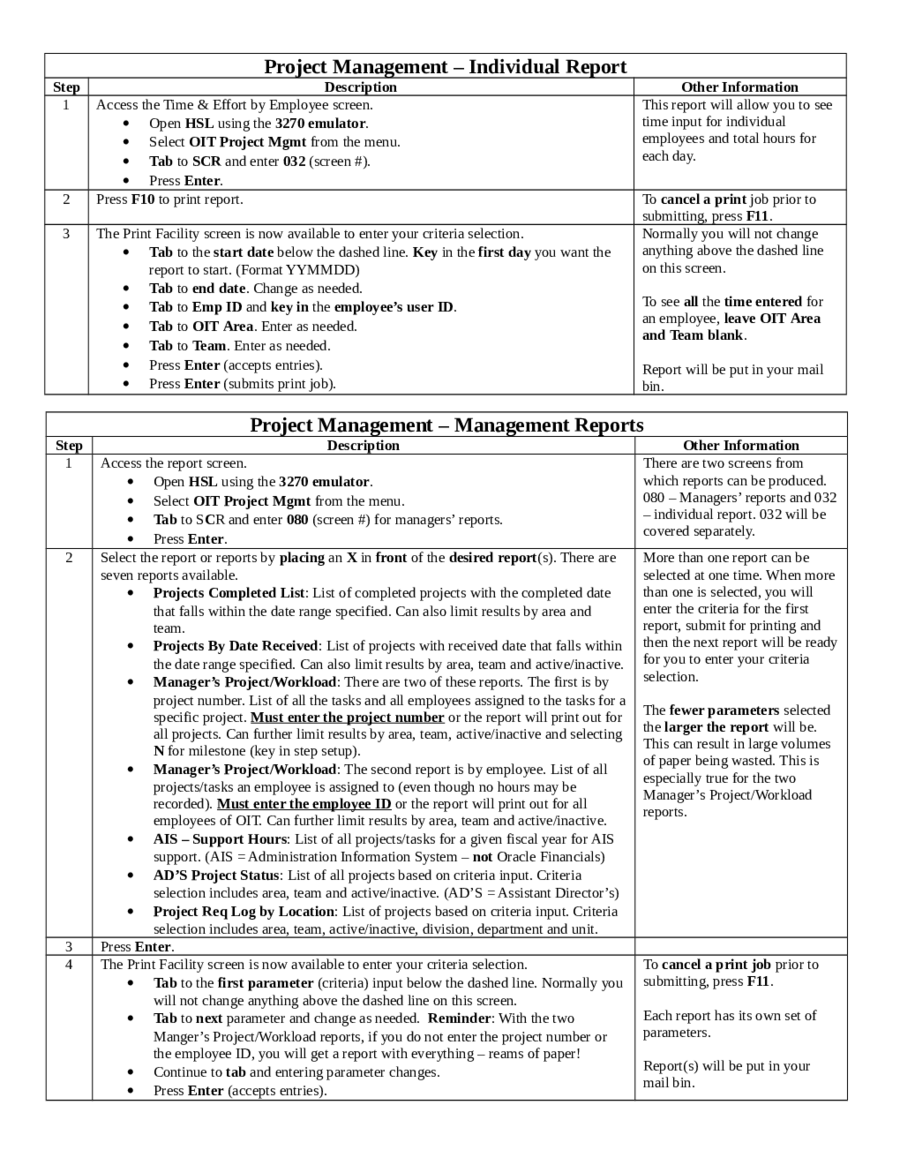 Are you working hard at a project report? Trying to write a stellar one but without any success? Confused about the format and structure? Well, project reports are a veritable component of a project management. At least once in your life, be assured that you will have to deal with one a set specifies the intricate workings of a project like cost, material used, and such other details associated with a new project. However, to write a proper report, it is essential that you learn everything about it and understand it perfectly in order to present a stellar report. You can take a look at a project report sample to develop a basic idea.
What is a project report?
A project report is defined as a document that comprises of factual details obtained upon analyzing various data. It is done in order to get it approved and also to determine various factors associated with it - its benefits, cost and timeline required to get the project completed. The project report is created by analyzing various factors like financial, marketability, raw materials required, economic feasibility, and such other things. In order to create a good project report which will ensure that your project is approved, you need to be acquainted with the current project report format. The format gives you an idea of how to start report. This can be done by simply downloading a professional template. Such a template allows you to understand the basic structure which you need to adhere to in order to write an amazing report that will impress your superiors.
Importance of a project report
While the process of writing a project report might vary from one organization to the other, however, its significance is invariably the same among all. It is the basic foundation for any plan and is an essential element on which business enterprises are built upon. It forms the very design for any kind of a construction project and thus, has to be created carefully. Listed below is the importance of such project reports which are desired and forms the very crux of project management:
A project report serves as a plan based upon which the entire work is carried forward.
It shows the direction which needs to be taken in order to render a project successful and achieve its primary objectives.
It allows you to display reasons why the project is important and how it is going to earn profits in the long run by analyzing the various factors affecting it.
It provides a list of things required to make the project a success and thus plan accordingly.
In project, management decisions are important at various stages of the production. A project report anticipates any such problem and helps eliminate the cause.
A project report foresees financial aspect associated with a project and discusses the option of financial assistance.
It allows the course of action to take place by adjudging the profitability associated with it.
It allows you to track the progress of a project and also issue an estimate time period within which the project will be completed after assessing variable conditions.
Thus, projects reports are an important aspect of any organization, as far as production is concerned. So, it is imperative that you find out about the correct template of a project report in order to write it properly. A professional template will help ease out this problem. It will contain all the requisite fields which you simply need to fill up as per the details required and get done with it.
Different types of project report
There are five different types of project reports which are widely used in various circumstances. Each has its own functions to serve and is described below:
Status report
A status report informs the current status of a particular project to the stakeholders and other interested parties involved in it. It specifically provides a bit of a summary of the entire project, what is happening and where it is headed. It discusses any issues that might be causing a problem along with the key aspects of the project. These can be generated daily, weekly or monthly.
Risk reports
This report assesses and identifies the risks associated with the project when it is being planned. It explores the risks which manifest itself during the time when project is being worked upon and what countermeasures are implemented to eliminate such risks, no matter how insignificant. The reports are generated monthly and went through thoroughly.
Executive reports
This high level report is presented to board member as a proposal which discusses the benefits, profits, and the status, how it affects future strategies and so on. It is based on facts and is written in such a way so that the board members are not hard pressed for time while going through it.
Issue log reports
These reports generally deal with the issues which have prevented the project to take the intended course of action and consist of the summary of how the management deals with it. It also establishes a relationship between the risk and the problems which occur during the project.
Academic reports
These refer to the reports which have to be created by students, especially students belonging to the engineering stream. These reports judge the acumen of the student which they develop over a period of 4 years. This consists of both field and scientific reports as well. So, use these reports whenever needed to convince the management of the proper functioning of a particular project. In order to do so, you can download a project report template to simply fill up the necessary details required. You can do this by downloading a professional template available on various sites online which will cut down on that extra work and still allow you to produce an excellent and crisp report.
What is the purpose of writing a project report?
Though it might be used for academic reasons as well as to get a business plan appraised; the purpose of a project report remains the same. A project report is created in order to communicate certain information based upon tons of research and facts. It is designed to appeal to a specific audience and make them understand the various stringency of a project and the risks and other aspects associated with it. Every aspect of that project is analysed and then written down in that report in order to communicate the intricate details to an audience.
What are the elements of a project report?
Any project report is incomplete if it doesn't consist of the appropriate elements which are deemed necessary before you present it. You can learn more about it by simply downloading a professional template. A professional template helps you to write the project report in the best possible manner and comprises of the all the essential elements required in a report. It is well structured and you can even choose the format by simply downloading a template of your choice which saves you ample amount of time. Listed below are some essential elements of a project report which it should comprise of:
Objective
It states the reason as to why the project should be undertaken and what possible benefits one could expect from it.
Summary of the project
This entails the necessary elements of the projects and describes it. It provides a bit about what the project is about and who or what may be managing it, the date it would commence on. It can also contain other details like contact information along with the key members who would be responsible for handling this project.
Timeline
This presents an estimated time required to complete the project. It also comprises of the amount of work that has been done or completed after the last status report. It also states what work will be undertaken on the project next along with specific dates for each task. It also states any delays which might have occurred.
Current status
It describes the current work that is being done and what will be the next step after that.
Quality criteria
This assesses the quality of the output work that is delivered and defines the quality. It defines it in specific terms and tells you what to expect as the output result.
Risks
This explores the variable risks that are associated with it and the countermeasures devised to combat it. It foresees and explores any problems or issues that might occur which might cause possible delay or obstruct work.
Recommendations and Notes
The section discusses any ideas that you might have to better the output or eliminate unnecessary delays. This also discusses any recommended methods that you might want to suggest to enhance the process of work.
Common mistakes committed while making a report
Writing a project report is no doubt tiring. Also, people make a lot of mistakes while making one. However, this can be solved by getting a professional template. Such a template eliminates all the hassle of finding the correct format and saves you time and energy. Take a look at a project report example and get done with your report in no time! Listed below are the most common mistakes which are conducted by people while writing a project report:
Too colorful!
Many people use excessive amount of colors and charts and table to illustrate. The use of too many colors can be confusing and annoying for a high level meeting.
Pages of Rambling
Pages of rambling about what the project is about are a huge mistake. It's a report, not a creative writing competition. Keep it concise, and simple.
Not enough information
Many people often forget to put in a detailed description of the project in order to keep it concise. Also, many a times, relevant details are not used in the project and instead it is fluffed with useless details.
Do not cater to the specific audience
When you are creating a report, you need to cater to the needs of the specific audience. This is what most people don't do.
Tips to write a good project report
Once you know the mistakes which are committed, you can follow the project report sample tips in order to avoid them. Listed below are some such tips to help you to write an excellent report:
Choose the correct target market for your audience.
Keep it practical.
Be precise and concise.
Proofread and get a third person to check over it again.
Illustrate amply.
How to write a project report?
So, still unsure about the structure or the tone you should follow? Well, you can download a professional template for that. A professional template helps you to understand the basic outline of the report and write it accordingly by saving you from any worries associated with it. You can check project report sample guidelines below for two kinds of reports to write your report.
Project report for new business
If you have a new business plan which needs to be appraised and have to create a project report for it, then follow the steps listed below:
Write abstract which provides a summary.
Introduction.
State your market analysis.
Conduct financial assessment.
State your operational plans and financial plans.
Give details about your proposed business and management structure.
SWOT analysis.
References and appendices in which you provide a summary of the profit and loss and benefits that might be incurred.
Engineering project report
A report written during or after a semester differs from a general report. Follow the steps listed below to write one:
Create a title page.
Write your declaration.
In the next section, acknowledge the necessary people.
Write an abstract of the project report.
Table of contents.
Introduction.
Review the field of your research.
State the methods you have undertaken.
State the results.
Conclude and recommend.
Illustrate.
Create a bibliography.
So, start writing your project report by following these steps and use a professional template to understand the format well!