Fillable Printable Simple Job Description Template
Fillable Printable Simple Job Description Template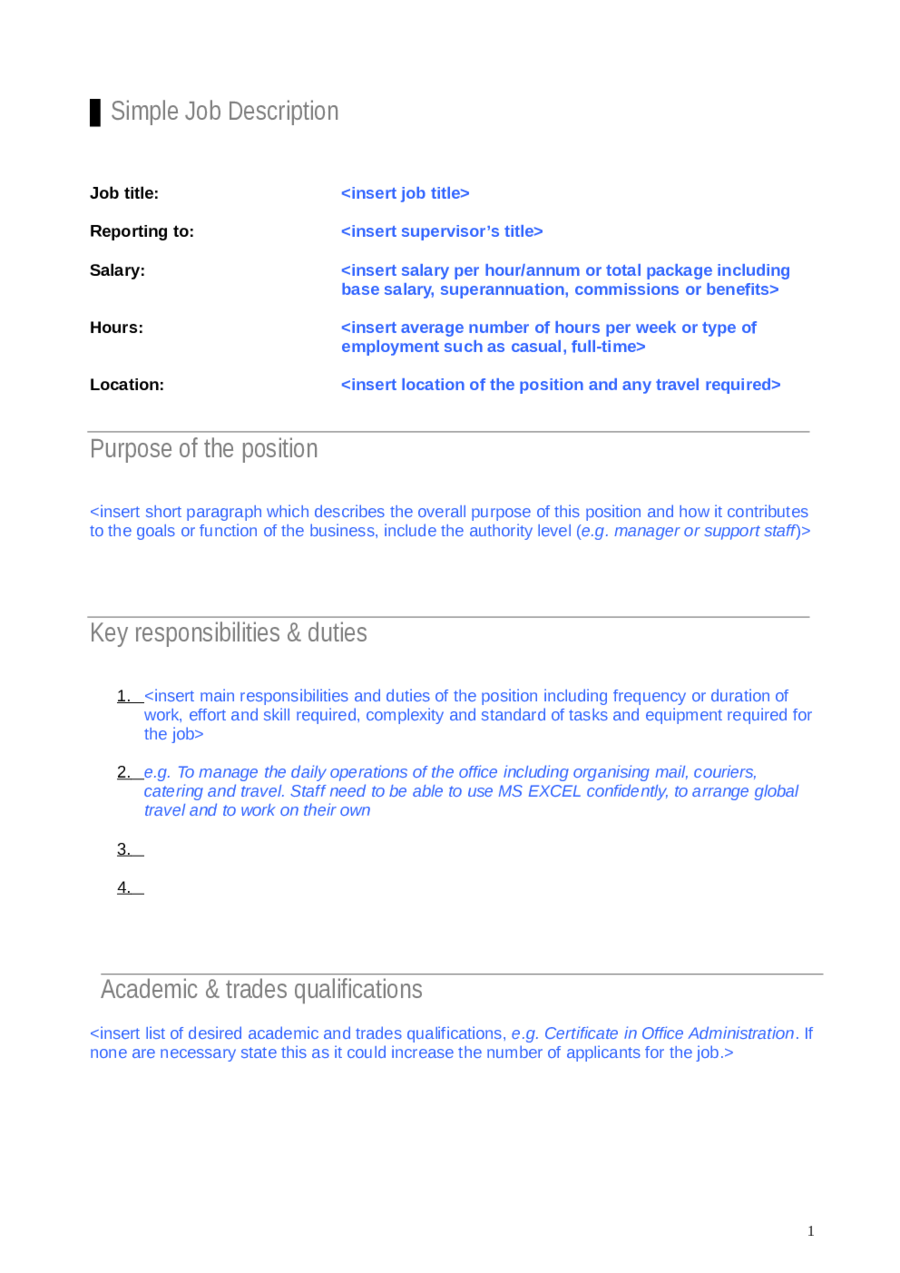 Simple Job Description Template

Job title:
<insert job title>
Reporting to:
<insert supervisor's title>
Salary:
<insert salary per hour/annum or total package including
base salary, superannuation, commissions or benefits>
Hours:
<insert average number of hours per week or type of
employment such as casual, full-time>
Location:
<insert location of the position and any travel required>
Purpose of the position
<insert short paragraph which describes the overall purpose of this position and how it contributes
to the goals or function of the business, include the authority level (
e.g. manager or support staff
)>
Key responsibilities & duties
1.
<insert main responsibilities and duties of the position including frequency or duration of
work, effort and skill required, complexity and standard of tasks and equipment required for
the job>
2.
e.g. To manage the daily operations of the office including organising mail, couriers,
catering and travel. Staff need to be able to use MS EXCEL confidently, to arrange global
travel and to work on their own
3.
4.
Academic & trades qualifications
<insert list of desired academic and trades qualifications,
e.g. Certificate in Office Administration

. If
none are necessary state this as it could increase the number of applicants for the job.>
1

Work experience & skills
<insert list of work experience and skills needed to perform the job,
e.g. general administration/
Manager Signature___________________________________________Date________________
2