Fillable Printable Receptionist Job Description Template
Fillable Printable Receptionist Job Description Template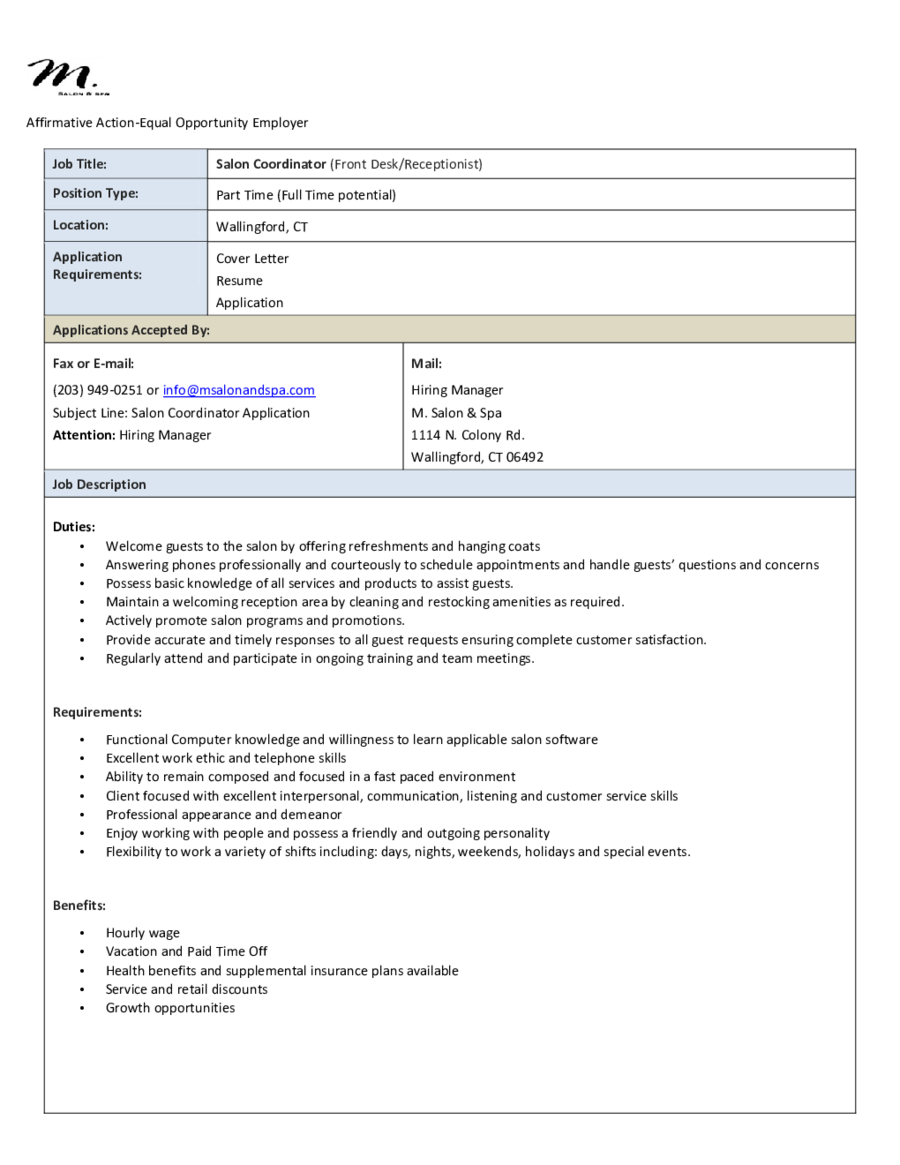 Receptionist Job Description Template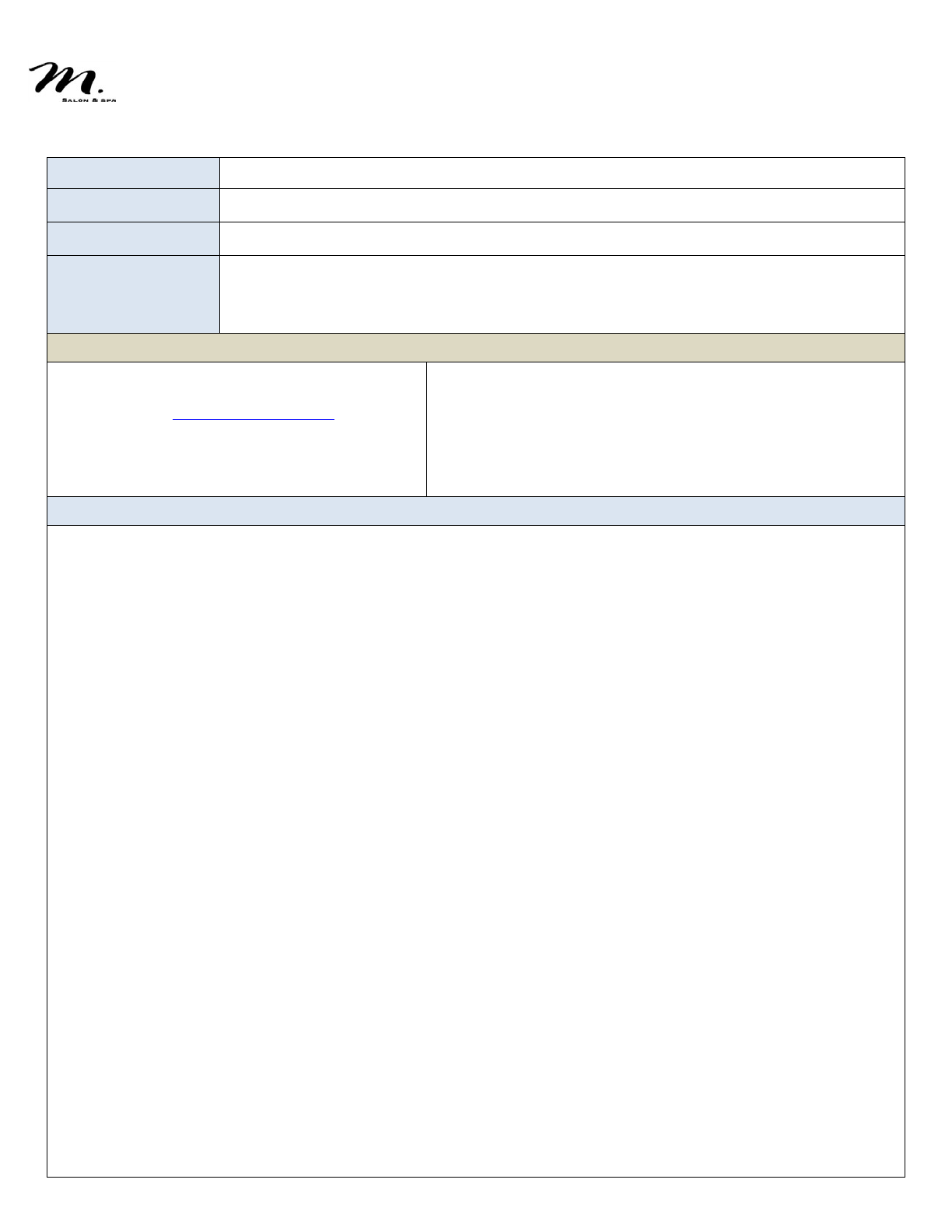 Affirmative Action-Equal Opportunity Employer
Job Title:
Salon Coordinator
(Front Desk/Receptionist)
Position Type:
Part Time (Full Time potential)
Location:
Wallingford, CT
Application
Requirements:
Cover Letter
Resume
Application
Applications Accepted By:
Fax or E-mail:
(203) 949-0251 or
info@msalonandspa.com
Subject Line: Salon Coordinator Application
Attention:
Hiring Manager
Mail:
Hiring Manager
M. Salon & Spa
1114 N. Colony Rd.
Wallingford, CT 06492
Job Description
Duties:
•
Welcome guests to the salon by offering refreshments and hanging coats
•
Answering phones professionally and courteously to schedule appointments and handle guests' questions and concerns
Possess basic knowledge of all services and products to assist guests.
Maintain a welcoming reception area by cleaning and restocking amenities as required.
•
Actively promote salon programs and promotions.
•
Provide accurate and timely responses to all guest requests ensuring complete customer satisfaction.
Regularly attend and participate in ongoing training and team meetings.
Requirements:
•
Functional Computer knowledge and willingness to learn applicable salon software
Excellent work ethic and telephone skills
•
Ability to remain composed and focused in a fast paced environment
•
Client focused with excellent interpersonal, communication, listening and customer service skills
•
Professional appearance and demeanor
Enjoy working with people and possess a friendly and outgoing personality
Flexibility to work a variety of shifts including: days, nights, weekends, holidays and special events.
Benefits:
Hourly wage
•
Vacation and Paid Time Off
•
Health benefits and supplemental insurance plans available
•
Service and retail discounts
•
Growth opportunities