Fillable Printable Production Manager Job Description Template
Fillable Printable Production Manager Job Description Template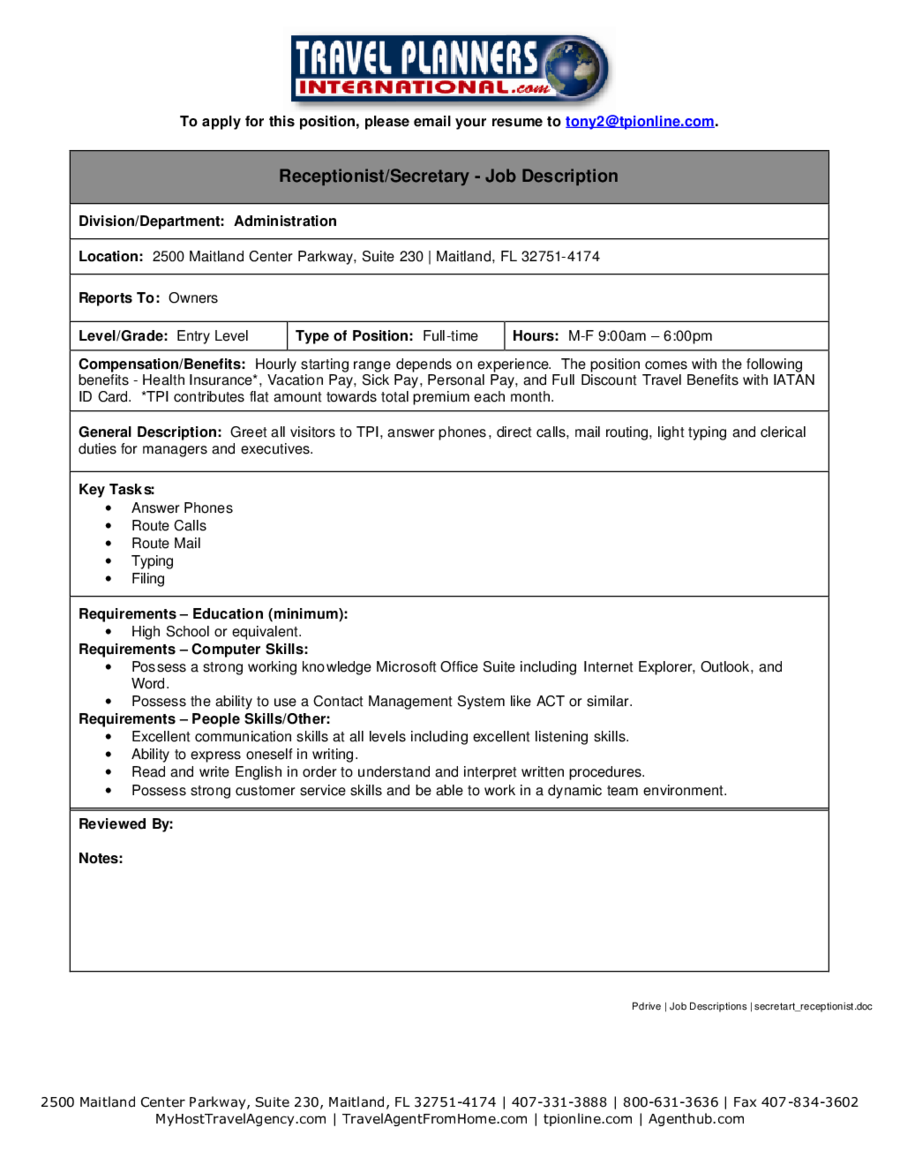 Production Manager Job Description Template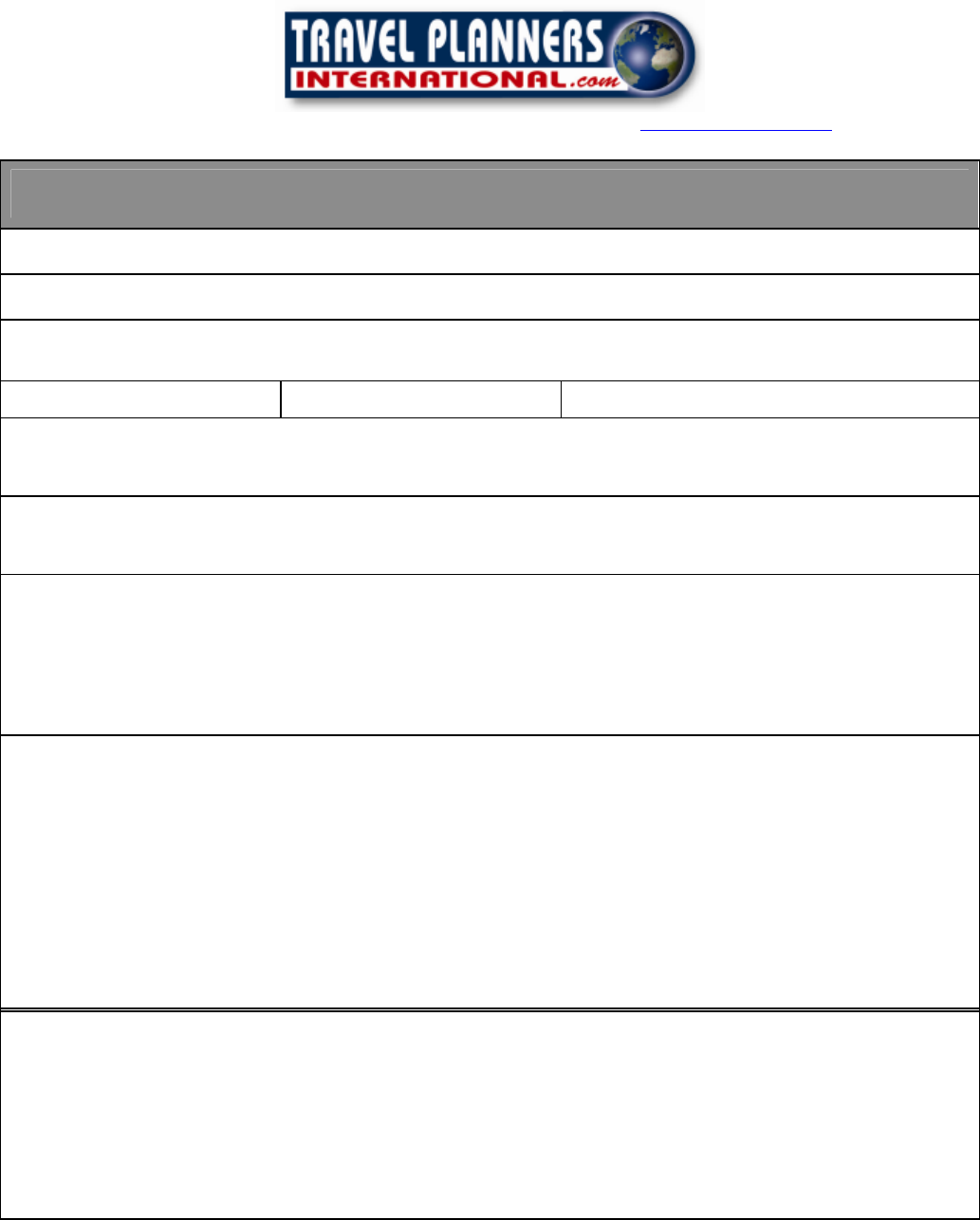 Receptionist/Secretary
- Job Description
Division/Department:
Administration
Location:
2500 Maitland Center Parkway, Suite 230 | Maitland, FL 32751-4174
Level/Grade:
Entry Level
Type of P

osition:
Full-

time
Hours:
M-

F 9:00am

–

6:00pm
Compensation/Benefits:
Hourly starting range depends on experience.

The position comes with the following
benefits
-

Health Insurance*, Vacation Pay, Sick Pay, Personal Pay, and Full Discount

Travel Benefits with IATAN
ID Card.
*TPI contributes flat amount towards total premium each month.
General Description:
Greet all visitors to TPI, answer phones, direct calls, mail routing,

light typing and clerical
duties for
managers and executives.
Requirements
– Education (minimum):
•
High School or equivalent.
Requirements
– Computer Skills:
•
Possess a strong working kno

wledge

Microsoft Office Suite including Internet Explorer,

Outlook

,

and
•
Possess the ability to use a Contact Management System like ACT or similar.
Requirements
– People Skills/Other:
•
Excellent communication skills at all levels including excellent listening skills.
•
Ability to express oneself in writing.
•
Read and write English in order to understand and interpret written procedures.
•
Possess strong customer service skills and be able to work in a dynamic team environment.
Pdrive | Job Descriptions |
secretart_receptionist.

doc
2500 Maitland Center Parkway, Suite 230, Maitland, FL 32751
-4174

| 407

-

331

-

3888 | 800

-

631

-

3636 | Fax 407

-

834

-3602
MyHostTravelAgency.com | TravelAgentFromHome.com | tpionline.com | Agenthub.com