Home

>

Research Proposal Template
Research Proposal Template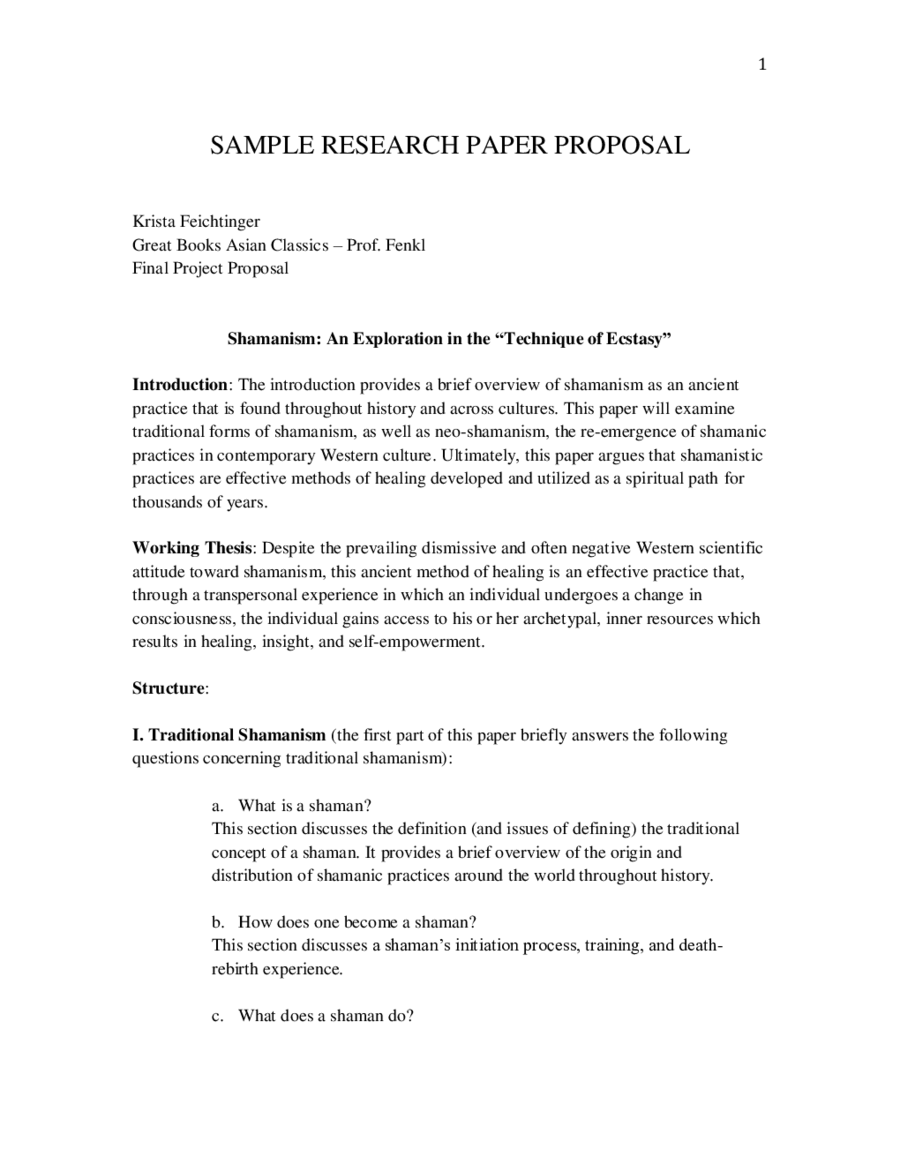 A majority of the new researchers and students have a little idea about - What is a research proposal? And because they haven't fully understood it, they remain oblivious to its real importance. Bluntly speaking, the quality of your proposal highly depends on the kind of effort you put in your research work. A research proposal of ill-conceivable nature will destroy your project, even if it manages to squeeze pass the Thesis Supervisory Committee. Whereas, an excellent and well-researched proposal will not only impress the Thesis Supervisory members but will also bring success to your assignment! So in Newton's dialect - The success of your project is directly proportional to the quality of your research work. To know more clearly about what is a research proposal- referring to the online templates will prove to be a good idea. Just download a few and follow the format closely.
What is a research proposal?
Experts define a research proposal as a document which proposes a research project. It mainly forms or constitutes a request for a sponsorship of the research work. These proposals are mostly applicable for academic as well as science fields and primarily examined the possible impact the project could create, its complete cost, its soundness, and adequacy of the proposal writing. A look at some of the existing professionally designed samples will explain the above-stated explanation better. Just download them as they are free of cost and refer to its various sections.
The types of research proposals
There are mainly two types of research proposals.
Solicited research proposals
Firstly you have the solicited proposal which is transcribed and submitted issuing an RFP or request for proposal to a funding company who is looking out for a proper solution. The investor also presents a 'white paper" or "concept" which describes the proposed settlement in a short line. If some funding agency is interested in the proposal, then they will ask the researcher to send in a complete proposal of their project and the considerations which they have regarding the funding.
Unsolicited research proposals
On the other hand, unsolicited proposals are mainly those which the researcher submits according to the response given out by funding companies in some particular field via a general call. This research paper proposal is submitted without any preceding requests You will find professional samples of both these types online. Just download them in PDF, Word or Excel files and make use of it.
The main purpose of a research proposal
A research proposal's primary objective is to explain the basic concept of your research work to your instructor. Only presenting your research paper proposal in the form a mini research sheet is not going to cut it. It should host a particular topic which is thought-provoking and off-course unique! The thesis statement is mainly given in one or a couple of lines and in one of those lines, your topics and the step you are thinking to take on it should be mentioned explicitly. Along with explaining the goals and objectives of your project, a research paper proposal also highlights the surrounding controversy of the topic. To investors outside, your research proposal also helps them know about the research technique which you will put to use and also the sources from where you have located all the information. With so much importance attached, it is a must that you cater to the professionally designed samples created by experts in this field. You will learn how each topic should be explained and formatted to create the maximum impact amongst investors.
Some general suggestions to follow
In regards to your research proposal, experts have presented some important suggestions for you to look into.
Make one thing clear- there is no alternative to an idea which is good, technically sound and essential. You have to keep a cool head and think that if it appealed to you, then it will also grab the attention of the outsiders. All you need is to present it in such a manner that it proves worthy of funding by some company.
In order to make it efficient, you will have to do extensive research on it and come out with some hard-core and eye opening facts. An idea which evokes though in other's mind is the definition of a great idea, and that is what you have to aim for via your research proposal format.
There is no shortcut to success, and hence you should be ready for it. This means spending uncountable hours conducting preliminary experimentation for acquiring facts and data which demonstrates clearly that this idea is going to work.
Try making explicit assumptions and accurately identify the main pre-requisites which you require in your experiments. Think about the costs needed to carry out your project and also make sure that the figure which you come up fits with the funding program of the company.
Another thing which experts' state is that before starting to write your research proposal sample, you should read the terms, conditions and their required research proposal format correctly. Be crystal clear with everything and if you run into any bottle-neck just contact or email them. Not following the laid down company requirements and trying to be the big fish in the small pond will lead to your proposal being sent back or not viewed at all.
Your presentation and use of language are also important. Just take some time and think about the kind of workload the reviewer will have to undergo reviewing you research proposal format. Skip jargon words and also transcribe your proposal as lucid as possible.
Before sending out your research proposal sample, ask your friend or acquaintance to go through it once. Ask for their honest feedback.
Even after covering all the essential aces, if your research proposal sample does not get funded or is send back, do not sit quietly and accept rejection. Ask for their feedback along with the reasons for rejection. Learn from the mistakes, edit it as per their requirements and again submit it.
As per experts, perseverance and learning from your mistakes are most important. Every person who has come up with a groundbreaking proposal has also experienced rejection some point in their lives. If they could pull things together and make a name for themselves, there is no reason why you can't do it.
Just keep these suggestions in mind or better yet always refer to some of the professionally designed formats which are obtainable online. These formats are exceptionally prepared and will help you in sorting out all the probable errors which lead to proposal rejection.
How to write a research proposal template?
The Title
The title of the research proposal template should be such that after reading it; readers understand what the project is about. Do not make it too complicated or overwhelming. It should be catchy and exciting.
Abstract
Your abstract should consist of a short description of your project idea and the issues which it will eradicate if undertaken. The methods, the processes and the mechanisms which you put to work should all be mentioned in this section.
Table of content
Just present the topics which you are going to cover. Line them up in an orderly fashion. Like for example- page 15 contains the tools used and page 19 contains the methods utilized for the experiments. Use Roman numerals- lower case.
Introduction
The introduction should start with a sentence of what is going to be covered. Follow that up with the subject. Include ample background information about your project. Use simple words and short sentences just so that ordinary people would be able to follow what you are trying to imply. State your objectives about how the project is going to benefit other fields. Simply speaking, incorporate a statement of the problem, the motive behind the research and also the importance of the study.
Background
Explain what its research problem is and also what has been established till date. Don't forget to mention some examples of your personal capability in the field and also give ample reasons why this project needs to be continued. Try to make it critical and exclusive. Discussions of other people's works will make the readers aware of the base upon which you will be constructing your project and also how your research proposal is different from theirs.
Description of your research proposal
Include all approaches and methods which you have followed for the project. This will be the central part of your research work, and here you will have to talk about each and everything with complete distinction. Your description should be comprehensive.
Try to be realistic about what can be accomplished.
Be clear about the hypothesis and mechanisms your research work stands upon.
Always define the purpose and obligation of your research work.
Pen down all the schedules of your proposal elaborately.
Mention the means you will adopt to get the data and end results.
Be certain that the link between the research goal and research mode is evident.
Description of the related institutional resources
With this section, you will be showing the available resources which you have for this proposal. Explain why the investors should select your proposal and your related institution. Explain some success stories of the organization and also the availability of experts who will prove to be beneficial for the project.
Discussion
It is of utmost importance to convince your readers to understand the benefits of the assignment. With this section, you will have to induce some confidence into their minds. You will have to discuss the advantages of the project elaborately. However, do try and maintain complete transparency and for that, you will also have to mention the disadvantages of the assignment.
Budget
In this section, you will have to state the exact budget requirements of the project. Clearly state the costs which are going to be needed for the materials, the travel and also the arrangements. Be very clear with what you want but again as said above, try and sound realistic.
Conclusion
This section will give readers a brief summary of the completed study and also state why this assignment is worthy of investments. Also how it propagates knowledge and serves this society.
Citations
Mention all resources which you have used for the project proposal. Make separate sections for all your references also your bibliography. So, hopefully, now you know - How to write a Research Proposal Template There are also some professionally prepared samples which will make you clear regarding how to write a research proposal template. Just download then in your desired WORD, PDF as well as EXCEL format and gain enlightenment.
Common mistakes to avoid
One thing to note here is that the best research proposal example docs are those whose who are easy to read, explain the concepts, need, and the importance of the assignment correctly. Here are some common mistakes which you should try and avoid:
Using complicated terms and length sentences.
Not giving appropriate contexts to explain the research work.
Using incorrect references and also making excess citation lapses.
Excessive details to minor issues and lack of information on the most important aspects of the project.
Going over the top with your explanations and not having any sense of direction for your research work.
Writing incorrect English and grammatically wrong sentences.
The simplest way to make impeccable research templates is to refer to those professional research proposal example docs available over the web. You can refer them to know the kind of language you would use, how each topic should be addressed and also methods of transcribing the technical issues to the thesis.
FAQs concerning Research proposal
Q: It is necessary to submit your research proposal with an application? A: Yes, it is necessary for processing the application cannot be done with a proposal. Q: What is the best way to frame a research proposal? A: Research proposal is mainly a segment of 3000+pages or so. It hosts your idea along with its uniqueness and quality. Since it is an application which informs investors about a particular perspective which you intend to take for the well-being of the society, you have to frame it with complete honesty. The language which you should employ should be simple, and the explanation should be done after conducting extensive research work. Q: What are the best sources for information accumulation for research proposal? A: There are plenty of books which you will find in physical stores and along with that you will also find numerous e-books and articles which give you plenty of information for first-time research proposal makers. Browsing the college library might also prove to an excellent source of information accumulation.
Business research proposal writing techniques
Here are some tips to follow for writing a business research proposal specimen.
Never save your best for last
One golden rule states that you should never save your best for the last. In that respect, you should always make the introduction part of your business research proposal with all of your best information. Experts state that it should be the most productive parts of your research proposal, and most of the key facts should be included in it.
Use rule of 5 "W's" throughout
Another business golden rule is the rule of 5 "W's". "Who, what, when, where and why" is called the golden rule of 5 W and these are exactly the questions which should be scattered all across your research proposal!
Explain in a methodological manner
Give all details in a methodological manner. Explain all details appropriately and also provide all methods which you will adopt for its completion. You should visualize what you want and then start to pen them down in words.
Use business related terms in explanations
Incorporate some good business related terms in your research proposal while explaining your project. It should have a corporate flow to it, and that will make way for useful reading. You can download several free business research proposal example documents from the internet in order to get more adept at it.
What makes a good academic research proposal?
Read the tips which follows:
Your title should have enticing powers. It should catch the eyes of readers and raise their interests to read further. It should have a clear tone and should give your readers a positive impression.
Your introduction is what sets the tone for the readers. It should be well written with simple words and error free sentence constructions. It should cover several tough issues and also must make the readers feel that this research proposal is important.
Its body should be interesting. Do not stack everything in here, just mention the ones who are most interesting and have burning importance. Be crisp with your writing and tone as it holds the interest of readers and makes then want to proceed further.
There should also be a section which answers these questions properly -

What are the real causes for researching on this issue?
What is the style and structure followed for conducting the research work?
What are the primary resources used?
In order to understand its concept better, you can check out some of the free samples which are available over the web. Experienced experts have developed those formats, and they will definitely assist you in your task.